Entreprise: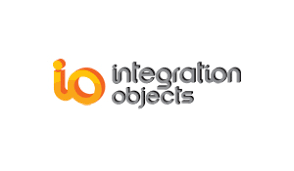 INTEGRATION OBJECTS
Secteur:
informatique / télécoms
Taille:
Entre 20 et 100 employés
Integration Objects is a leading provider of decision support systems, operations intelligence, process optimization, intelligent connectivity solutions, process controls and automation systems. Our customers include the largest industrial companies in the world, such as ExxonMobil, Unilever, Stora Enso, Saudi Aramco, Sumitomo Chemical, Solvay, TetraPak, ENI, Chevron …
Description de l'annonce:
Integration Objects is world-leading solutions provider for command & control centers, operational intelligence, process manufacturing automation, industrial internet of things IoT, cyber security, predictive and prescriptive analytics, for the process, power and utilities industries.
Integration Objects is looking for a project manager turn-key projects its chemical, oil & gas customers, that includes primarily instrumentation and Scada, automation, IT, telecommunications and many other disciplines. This includes ensuring that deliverables are meeting the contract requirements in terms of scope, schedule and budget.
The Automation Project Manager will be responsible:
for managing the implementation of the full project cycle from gathering the project's requirements to defining the execution plan.
for documenting and monitoring the project progress through Key Performance and Success Indicators
for conducting project risk reviews and coming up with mitigations
communicating as appropriate to all involved and "manage" the stakeholders
managing the resources in the most efficient way
keeping continuous update of the project schedule and budget
Job requirements:
- Industrial, Automatic, Electrical, Instrumentation Engineering degree or equivalent;
- 5 to 10 years' Experience
- Knowledge of PLC's, HMI/SCADA, Telecommunication development
- Ability to work effectively both independently and as part of a team;
- Ability to work on tight deadlines;
- Exceptional verbal, written and presentation skills in French and English