Entreprise: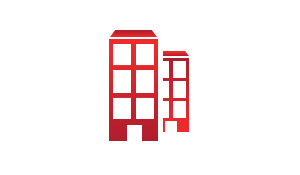 LANTERNS
Secteur:
informatique / télécoms
Taille:
Moins de 20 employés
Description de l'annonce:
Lanterns is an independent video game studio based in Tunis, Tunisia. Focusing mainly on narrative video games. At Lanterns, we exist to deliver compelling and responsible gameplay experience and stories to the world.
A 3D Animator create, fix and edit 3D animations needed to be integrated in the company products/video games.
The daily life of a 3D Animator at Lanterns:
Working on animations from scratch and from mo-cap.
Testing your animations—over and over—and validating your designs.
Polishing animations and resolve any timecode issues.
Ensure high quality data capture/data quality assurance during shoots;
Track and retarget motion capture data;
Make any necessary changes to ensure that the work is in keeping with the artistic vision.
Collaborate with the different teams to ensure the correct integration of the animations assets according to the director's vision.
Carry out all other related tasks. Additional responsibilities may be assigned as needed.
Ready for the adventure? Join our passionate and epic team, all driven by the desire to design and develop the best games and products.
What it takes to make it:
Expert knowledge of Maya: layers, time/trax editor, mocap tools
Strong portfolio showing 3D animations skills and demonstrating a high level of artistic creativity.
Storytelling skills and strong ability to animate characters;
Familiarity with UE4.
Experience with Motion Capture hardware, motion capture pipelines, and current related technologies is a huge plus.

Good to have:
Good organization skills.
Strong time management skills.
Excellent communication skills (spoken and written).
Considerable understanding of video games and broad video game culture.
Self-motivated and agile.