Entreprise: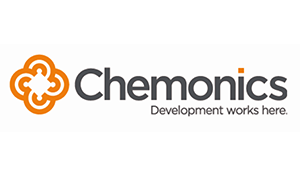 Description de l'annonce:
Chemonics International, an international development consulting firm seeks a qualified Bookkeeper. The Bookkeeper assists the Finance Director in all aspects of the project accounting and financial management. S/he will be responsible for ensuring the company's financial policies are carried out in the Tunis office and will process all accounting transactions according to the general principles of accounting. This position will be based in Tunis, Tunisia.
Tasks
· Record expenditures the project's financial management system.
· Prepare the cash/bank reconciliation at the end of each month to close the month's books.
· Track sub ledger balances, including receivable accounts for individual staff, such as outstanding advances.
· Prepare invoices for accounts receivables on a monthly basis.
· Ensure the maintenance of proper accounting documentation.
· Assist the Finance Director with requests from Tunisian taxation requests and other tax reports to ensure accuracy and compliance.
· Process expense reports, vendor invoices, and payroll.
· Assist with monthly wire transfer requests through a thorough analysis of projected project expenditures.
· Support the Finance Director as a liaison to other administrative and technical components to manage project financial budgeting and expenditure progress.


Qualifications
· A university degree in business management or accounting required.
· At least two years of relevant bookkeeping, financial management and/or accounting experience in Tunisia is required.
· Knowledge of basic accounting and accounting practices is required, as well as general accounting best practices in Tunisia.
· Ability to work in a professional and cordial manner with fellow staff members, visitors, the general public, and partner institutions including international and local NGOs, and governmental entities. Experience with government organizations preferred
· Ability to work independently with minimal supervision, prioritize multiple work assignments in an extremely fast-paced environment, meet deadlines, and exercise good, professional judgment that reflects positively on the image and communicates the established program message of the project.
· Ability to effectively use computer software including financial management applications QuickBooks and Microsoft Office is preferred. Demonstrated high proficiency with Excel spreadsheet applications is required.
· Fluent written and spoken Arabic and French is required; proficiency in written and spoken English is also required.