Entreprise: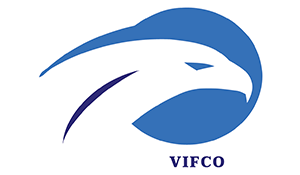 VIFCO
Secteur:
consulting / étude / stratégie
Taille:
Entre 20 et 100 employés
Description de l'annonce:
VIFCO is a consulting company specializing in finance, investment and new technologies,
it assists and supports its clients around the world on various projects. VIFCO operates
in various sectors such as finance, renewable energies, software publishing, outsourcing and agriculture.
DESCRIPTION OF THE COURSE
VIFCO is developing within its R&D cell (Research and Development),
a tool around the theme of artificial intelligence to finalize cutting-edge technology
in the field of stream recognition of surveillance imagery, satellite imagery,
video surveillance if you are an engineering student preferably in computer science and new technologies,
this will be a good opportunity to get started in a cutting-edge subject.
The trainee will participate in the INTELLIGENTEYE artificial intelligence project, consisting of updating and adding more features to an application that will process the streaming of voids and images (captures) to establish instant reporting on a flow of various incoming media concerning various themes, for example:
- control and reporting of human presence (entry / exit flow, classification of access right, presence time, unusual behavior alert) on live or recorded streaming.
- image analysis and evaluation: parking flow, crop density, water bodies through drone imagery, satellite images.
Internship progress :

The intern will integrate our R&D team at TUNIS (ARIANA) and will be under the supervision of the Manager of the R&D department. During 6 months he will participate in the work in progress in project mode. The intern will have to master a good part of the technologies and knowledge required for the internship beforehand, he will also have to demonstrate good interpersonal skills, autonomy, agility, open-mindedness and curiosity. The trainee, a high school engineering student with a strong component in computer development and applied mathematics, will have to master and manipulate different themes, tools and technologies such as:
- Configuration of remote servers, Communication of connected objects: drones, IP cameras, alarms
- AI algorithms, neural networks, digital optimizations, shape recognition, facial recognition, shape detection, movement detection, access control management ...
Matlab Databases, SQL,, Splus, R, Excel, Power Point,: C / C ++, MATLAB, .NET, JAVA, Python, Networks: TCP / IP, 4G
Duration: 6 MONTHS Locations: TUNIS - ARIANA