Entreprise: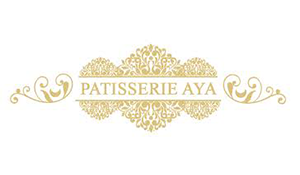 PATISSERIE AYA
Secteur:
agriculture / agro-alimentaire / environnement
Taille:
Entre 20 et 100 employés
Description de l'annonce:
Description
The Chief Financial Officer (CFO) has the broad responsibility for the Authority's financial operations, including accounting, financial planning, internal controls over financial reporting, capital planning, contingency funding, investment portfolio management, stress testing, forecasting and overall asset /liability management. The CFO prepares and presents monthly financial reports to the Board and holds a key leadership position. The CFO provides forward looking strategic leadership for the Authority's financial well-being.
ESSENTIAL RESPONSIBILITIES:
Manage the Financial Functions of the Authority
Direct Asset / Liability Management
Assist in Setting Loan Rates
Manage Annual Budget Process and Capital Planning
Prepare and Present Financial Reports to the Board
Manage Relationships with Authority's Debt Providers and Covenant Compliance
Manage Finance Department Personnel
Maintain Proper Internal Controls and Documentation
Lead Financial Strategic Planning
Manage Financial Enterprise Risk Management
Establish and Maintain Policies Over Areas of Responsibility
EDUCATION/EXPERIENCE/SKILLS:
Bachelor's degree or higher in accounting or finance related field
Minimum of 10 years' experience in a senior financial position
Management experience with a lending or financial institution working in the finance department highly preferred
Experience in cash management and investments
Experience in loan servicing and loan accounting highly preferred
MBA, CPA highly preferred
Excellent written and verbal communication skills
Significant experience with a variety of software programs including loan accounting software, EXCEL, and WORD.
Self-starter who can work efficiently and with minimal supervision.
Cover letter and CV must be in english.