Entreprise: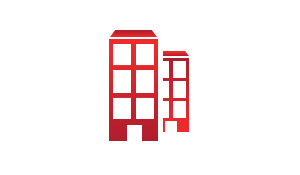 EMERSON
Secteur:
électronique / électricité / énergie
Taille:
Entre 20 et 100 employés
Description de l'annonce:
Based in Tunis, we have a exciting new career opportunity for an Application Engineer to join our industry leading KNet team, which has recently become part of Emerson Automation Solutions.
KnowledgeNet (KNet) is primarily used to empower operations in the chemical, oil and gas, power, and utilities industries in making timely business decisions to increase production uptime, profitability, and safety. KNet supports cloud platforms and offers end users a cutting-edge technology to migrate to Industry 4.0.
Our Application Engineers are the primary technical resource for the design, implementation, testing and deployment of KNet based applications. You will participate in projects including performance management, asset management, reliability, plant optimization, machine learning, prescriptive analytics, and operations management. You will coordinate with our sales team to enable the technical qualification of KNet through demos, presentations, and technical support.
Your responsibilities will include
• Preparing and reviewing functional and detailed design specifications
• Performing data analysis and modeling based on customers' historical data
• Resolving high complexity engineering problems and develop innovative solutions
• Cooperating and communicating effectively with internal stakeholders and customers to provide assistance and technical support
• Collaborating with project managers to develop project detailed plans, identify risks, configure and test solutions, implement corrective actions, confirm compliance with specifications and minimize deviations
• Performing overall quality control of the work (applications, projects, and deliverables)
• Recognise and accept HSE Roles & Responsibilities as defined in Emerson's Company Procedures.
To be considered for the role you will be a Chemical or Industrial Engineering graduate with an interest in Data Science and Machine Learning – the ability to understand, interpret and manipulate the how and why of data. Ideally you will have had some exposure to project work and IT tools such as SQL and C#.
You will have strong English communication skills (written and verbal) - we are a global organisation headquartered in the USA - our business language is English.
Submissions in French will not be considered.