Entreprise: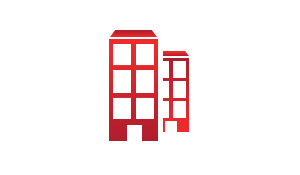 Entreprise Anonyme
Secteur: informatique / télécoms
Taille: Entre 100 et 200 employés

Description de l'annonce:
In recent times, companies such as Uber, Airbnb, Zoopla, and Just Eat have disrupted the lifestyle industry to become multi $billion businesses. eviivo is on a mission to shake up the independent accommodation sector by offering a cloud-based platform to "anyone with rooms to sell, and a story to tell".
Its flagship product, eviivo suite, aims to provide hoteliers and hosts with a convenient all-in-one solution that makes it really easy for them to manage online bookings, guests and travel agencies. Today, eviivo's customer base consists of 16,000 small independent B&Bs, Guesthouses, Vacation Rental Owners and Hotels using eviivo suite day-in day-out to run their business.
Born out of a joint project with the UK Government over ten years ago, where eviivo ran the UK's National Tourism Database, the company has reinvented itself since its acquisition by Private Equity Group Investcorp, mid 2011. Having radically changed its business model, eviivo is now a vibrant young company, with offices in the UK, France, Italy, Germany, Tunisia, and recently in Austin, Texas.
The company has regularly made the Times top 100 Tech Track index and its flagship product eviivo suite has won many prestigious awards since 2016, including the sought after Travolution award for best technology and Expedia's global innovation award. It is also enjoys strategic preferred partnerships with the Airbnb, Booking.com and Expedia groups.
Role
This is an exciting opportunity for a technical graduate or someone looking to use their technical capabilities in a customer service environment. The team is made up of experienced heads and new talent and together everyone has exposure to work across the full range of customer contact methods, including phone, chat and portal. This is a fast paced environment and the ability to multi task and to work well under pressure is essential. In return the successful candidate will be able to hone their technical and customer skills and will be integral to the success of the customer service team and ultimately the company.
Responsibilities
To assist eviivo customers in resolving technical problems they may be experiencing with the eviivo software.
To access customer PCs to trouble shoot technical issues including the analysis of anti-virus and firewall software impacts
To provide support and advice to resolve customer queries by phone, chat and portal. Resolve 85% of customer issues at 1st point of contact
To escalate genuine technical issues to the R&D Team using the CRM system
To meet and exceed customer service KPIs consistently
To handle general support queries in addition to technical issues
To identify issue trends and report these to the management team
About you
· Experience of customer service, product support, technical helpdesk, training or hospitality
· Excellent customer service skills and a passion for 'right 1st time' approach to service
· Excellent spoken and written French & English.
· Ability to analyse errors
· Polite, professional, calm under pressure and self-motivated to meet targets
The company offers
Great working atmosphere in an international environment
Combine success and fun within a great company culture together with smart, driven and social people