Entreprise: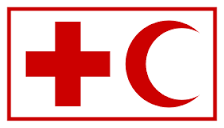 IFRC
Secteur:
autres
Taille:
Moins de 20 employés
ORGANISATION INTERNATIONALE TRAVAILLANT DANS LE DOMAINE HUMANITAIRE
Description de l'annonce:
The International Federation of Red Cross and Red Crescent Societies (IFRC or "the Federation") is the World's largest volunteer-based humanitarian network. The Federation is a membership organization established by and comprised of its member National Red Cross and Red Crescent Societies. Along with National Societies and the International Committee of the Red Cross (ICRC), the Federation is part of the International Red Cross and Red Crescent Movement. The overall aim of the IFRC is" to inspire, encourage, facilitate, and promote at all times all forms of humanitarian activities by National Societies with a view to preventing and alleviating human suffering and thereby contributing to the maintenance and promotion of human dignity and peace in the world." It works to meet the needs and improve the lives of vulnerable people before, during and after disasters and crises and health emergencies. The Federation is served by a Secretariat based in Geneva, with regional and country offices throughout the world. The Secretariat is led by the IFRC Secretary General and provides the central capacity of the International Federation to serve, connect, and represent National Societies. The Secretariat's focus includes providing support to the IFRC governance mechanisms; setting norms and standards; providing guidance; ensuring consistency; coordination and accountability for performance; knowledge sharing; promoting collaboration within and respect for the RCRC Movement; and expanding engagement with partners. The Secretariat's headquarters is organized in three main business groups: (i) Partnerships, including Movement and Membership; (ii) Programs and Operations; and (iii) Management. The Secretariat has five regional offices, as follows: Americas (Panama City); Africa (Nairobi); Asia and Pacific- AP (Kuala Lumpur); Europe (Budapest); Middle East and North Africa-MENA (Beirut). As one of the five decentralised Regional Offices, Regional Office for MENA supports 17 National Societies to strengthen their humanitarian and development efforts, helping them to remain partners of choice within their country and sustainable and accountable for their actions. Based in Tunis, Tunisia, the incumbent will be part of the North Africa Cluster team
Job Purpose
Under the supervision of the Head of North Africa Cluster and the technical supervision of the Regional Financial Controller, the incumbent is responsible for providing support to the North Africa Cluster / Libya Country Office in the delivery of finance services in support to the operational programmes.
Job Duties and Responsibilities
The incumbent shall be responsible for day-to-day operations related to petty cash, daily accounting entries, review of supporting documentation, including working advances and supplier invoices, performing reconciliations. The tasks are detailed below. The incumbent shall:

1. Be responsible for all aspects of petty cash in all currencies, receipts into and payments out of petty cash, including ensuring that all transactions are correctly authorized and fully documented.
• Follow up on the cash reimbursement of private calls by employees of the North Africa Cluster office.
• Follow up on the petty cash availability and validate payments when requested.
• Monitor the balance of petty cash, and advice on any need to re-feed the petty cash on a timely manner.
• Monitor the monthly cash count and obtain the required management signature.
• Perform surprise cash counts to ensure compliance and effective controls are in place.
• Perform reconciliations of bank balances and make sure all payment has been recognized.
2. Ensure daily data input into CODA financial system in an accurate, efficient and timely manner.
• Ensure daily data input of supplier invoices into the financial system in an accurate, efficient & timely manner.
• Check that financial codes are correct before booking the transactions and inform line manager of any codes that are unavailable in the system.
• Monitor and organize CODA documents, according to the standard filing system.
• Review and make sure all cash, banks, and other CODA entries are validated into books.
• Assist in month-end closing (booking SOSC entry based on the data provided by Senior FO, assist in booking & reconciliation of the prepayments, supplier matching process, balance sheet clearing, ALC, OJF)
• Draft the delegation checklist with the month-end closing, and draft replies to the checklists A from RFU.

3. Ensure payment authorizations are complete with full supporting documentation
• Follow up on any requirement for the authorizers if needed and ensure support in providing authorization when deemed necessary
• Prepare retrospective authorization for the HoCC on a quarterly basis
4. Ensure daily review and authorization of travel expense claims.
• Review and back up in the provision of travel advances, and preparation of reconciliation, provision of final payment for locally recruited staff and seconded staff members in line with the prevailing procedures.
5. Be responsible for all aspects of accounts payable
• Check all supplier invoices and perform compliance review in regard to but not limited to coding and supporting documentation.
• Ensure that all supplier invoices are validated by Finance Officer, and approved by the budget holder, and by line manager or HR manager where applicable, prior to accounting and payment.
• Coordinate and keep contact with supplier in regard to provide SOA for proper monthly or quarterly reconciliation before any payments.
• Check pending invoices received from supplies and advise on the required action.
• Prepare reconciliation and payment request with all necessary supporting documentation and respect to procedures.
6. Be responsible for all aspects of working advances
• Follow up on working advance's reports received from NS's and prepare comments if any, input adjustments into CODA and provide clarifications – when applicable after the induction phase is fully finalized.
• Assist in Advising project managers/country/clusters head on any pending working advance which requires action to solve the issue – when applicable after the induction phase is fully finalized.
• Assist with the preparation and coding and booking of staff working advance journals where necessary
7. Other
• Review supplementary services invoices before submitting them to SFO/RFU and report any issues/errors to the Senior Finance Officer
• Establish and ensure effective working relationships with the staff and management of the MENA Regional Office.
• Ensure and promote compliance with the Federation's financial procedures, budgeting system, monthly accounts closure, bank reconciliation & processes.
• Provide reports from Business Object (B.O.) to staff members as requested.
• Provide briefing about the finance systems, procedures and processes when requested.
• Any other tasks assigned by the HOCC or the Regional Financial Controller.
Education
University degree or equivalent in Finance and accounting or related field -Required
Relevant professional /academic qualification in finance or accounting-Preferred
Experience
At least 5 years relevant working experience in a financial role-Required
Experience in working with web-based accounting systems -Required
Work experience with other international organisations, large NGOs and/or governmental development agencies, multi-cultural environment-Preferred
Knowledge, skills and languages
Advanced computer skills, working knowledge with windows, spreadsheets, word processing and accounting packages -Required
Ability to work under pressure and to deadlines-Required
Accuracy and fine attention to detail-Required
Organised and self-starter in work prioritising-Required
Experience working with CODA or similar accounting software -Required

Languages
Fluently spoken and written Arabic-Required
Fluently spoken and written English-Required
Good command of another IFRC official language (French & Spanish) -Preferred
Competencies and values
Commitment to working with RCRC Movement
Collaboration and Teamwork
Integrity and personal conduct
NS and Customer Relations
Resilience
Building trust