Entreprise: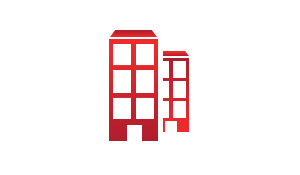 Entreprise Anonyme
Secteur: électronique / électricité / énergie
Taille: Moins de 20 employés

Description de l'annonce:
We're looking for a talented and highly motivated Legal Manager to support our rapidly growing and evolving businesses in the region.
You should be comfortable working in a fast-paced environment with broad, generalist responsibilities, but with specialist legal subject skills in commercial law and regulatory matters pertaining the oil & gas power industries.
· Essential Duties & Responsibilities
Your main responsibilities will cover a variety of legal issues concerning activities in the region. Amongst others, the following responsibilities apply to this position :
▪ Providing legal advice and support on a wide range of legal activities.
▪ Drafting and negotiating simple and complex contracts including but not limited to those related to oil & gas and power generation projects.
▪ Advising on general business law issues and managing the legal issues of all areas of the company, including but not limited to corporate matters, procurement, safety, security, insurance and sustainability issues.
▪ Represent the company as required in liaison with the local authorities/stakeholders
▪ Ethics and Compliance and governance services
▪ To anticipate and manage the (legal) risks connected with or resulting from the business strategy and operations.
▪ To secure compliance of business operations with relevant laws and regulations.
▪ To pro-actively create and maintain awareness of business employees for (compliance with) relevant laws and regulations.
▪ Ability to deliver high-quality work under deadlines.
Basic Qualifications
▪ Bachelor's Degree in Law with strong academic credentials.
▪ 4+ years of legal experience in a top national or international law firm.
▪ Proficient in English
In addition, the new Legal Manager should have
· Strong knowledge about corporate laws and regulations
· Excellent watching and logical abilities
· Excellent communication and negotiation skills
· Must be able to work under high stress and save the company from legal difficulties
· Must be well organized, and accurate in work
· Must be able to maintain confidentiality about all legal matters
Interested candidates can their including application letter and CV (in English only).