Entreprise: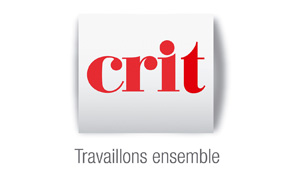 CRIT
Secteur:
recrutement / ressources humaines
Taille:
Entre 20 et 100 employés
Acteur global en ressources humaines: recrutement, intérim, formation et conseil RH.
Description de l'annonce:
Crit recrute pour le compte de son client pour une mission de 9 mois un Regulatory Affairs Project Coordinator :
Mission:
Manage Regulatory Affairs activities.
Provide Regulatory intelligence and support.
Product registration and life cycle management: Preparation of new product registration, variation and renewal dossiers for Tunisia.
Provide Regulatory intelligence and support, including Regulatory Affairs activities
Ensure a close follow-up on regulatory submissions and gain approvals in a timely manner.
Key Responsibilities:
Ensure that all regulatory submissions are prepared, filed and approved in a timely manner to meet business targets covering all Products in Tunisia
Product lifecycle and strategic and tactical planning: Works with global and local teams thus ensuring local needs are considered in Global/Regional regulatory strategies which support the strategic planning process, local inputs to dossier development and product owner for pharmaceutical products.
Advance Pipeline/Marketed Product Support: Submissions, Renewals & Approvals as appropriate
Build and execute local submission strategies for Tunisia
Review Product Information in accordance with local regulatory requirements; ensure that all prescribing information is accurate, updated and approved by both Company and relevant Regulatory Authority in accordance with Company policies and local regulations.
Provide and/ or manage required translation support
Work closely with supply department to ensure robust strategic approaches continuity of supply to the patients
Manage any Health inspection notification process regarding upcoming events related to Tunisia portfolio.
Coordinate labelling activities for products in Tunisia (artwork development, liaison with labelling centers, database management)
Provide Launch Excellence Tool support as applicable.
Market access understanding: Assist in management of product pricing for products in Tunisia
Notify immediately of awareness of any regulatory requests, including safety labelling changes, urgent safety restriction requests, as well as external inspections.
Keep abreast of emerging legislation and highlight the potential impact on the business.
Escalates any relevant information to the regulatory specialist Tunisia & regulatory NWA lead, providing leadership
Ensures compliance within the regulatory department and collaborates with pharmacovigilance and other stakeholders, as appropriate, to ensure compliance with the company's policies and procedures to meet statutory, quality and business requirements within the overall strategy and objectives .
Patient centricity: Supports the best interests of patients, the Affiliate within the country with regards to the interactions with the Health Authorities and any other regulatory authorities
Establish and maintain good relationships with all involved regulatory institutions in Tunisia through leveraging on the strong partnership with the external partner.
- Regulatory intelligence: identify and track changes/trends in the authorization practice and attitudes in Tunisia and communicate them within the Company.
Skills & Behaviors:
· Ability to synthesize key information and draw out critical learning / best practices
· Ability to manage activities across multiple functions and teams, and to encourage open exchange of ideas and knowledge.
· Ability to prioritize on most business relevant activity
· Sound judgment, strong communication
· Ability to manage complexity and take robust decisions with incomplete information
· Agile, passionate, trustworthy
· Thorough attention to details and high standards of accuracy
· able to identify the most appropriate solutions to complex problems
· Team player with the ability to work cross-functionally
· Ability to encourage open exchange of ideas and knowledge
Knowledge:
Regulatory expertise: utilizing experience, knowledge of the regulatory landscape
Fluency in English both verbal and written, efficient Computer Skills.
Other regional language as necessary
Significant knowledge of Local Regulatory Affairs requirements.
Understanding of the Regulatory process and market
Education:
- University degree and experience in regulatory affairs
- Education: University degree in Doctor of Pharmacy