Entreprise: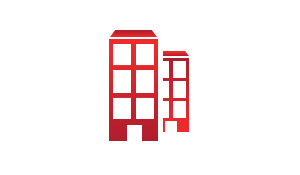 Entreprise Anonyme
Secteur: automobile / moteurs / engins mécaniques
Taille: Entre 200 et 500 employés

Description de l'annonce:
In order to set up a new Corporate IT Team, for Operations, Monitoring & Service delivery, Operating as a Single Point of Contact (SPOC) for all group plants (World Wide), An Industrial Multinational Company is looking for:
Global IT Helpdesk Analyst
Missions :
Responsible for providing technical assistance and support related to computer systems, hardware and/or software.
• Be the first point of contact for the help desk, responding to, troubleshooting and solving issues;
• Provide technical assistance and support for incoming queries and issues related to computer systems, software, and hardware;
• Respond to queries either in person or over the phone;
• work closely with other IT department to provide assistance on tasks that are outside the scope of their knowledge;
• Respond to email messages for customers seeking help;
• Ask questions to determine nature of problem;
• Walk customer through problem-solving process;
• Install, modify, and repair computer hardware and software;
• Run diagnostic programs to resolve problems;
• Resolve technical problems with Networks and other systems;
• Install computer peripherals for users;
• Follow up with customers to ensure issue has been resolved;
• Run reports to determine malfunctions that continue to occur.
Skills/Requirements :
Candidates must have an IT background or education (Bachelor's degree, Engineer ... etc.)
Knowledge and/or experience in : Windows Server environment, Cisco Networks, VMware, NetApp, Wireless, Linux, SAP, Xpert, EDI, Automotive processes and production systems, ITIL, Service Desk is highly appreciated.
Excellent communication skills and customer oriented.
Excellent command in English (Spoken and Written) is a must. German is an advantage.
Please note that: this position is Monday – Sunday work by shifts and located in Tunis