Entreprise: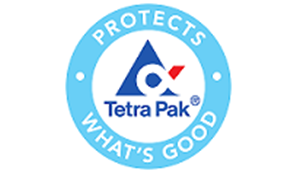 TETRA PAK
Secteur:
autres
Taille:
Entre 20 et 100 employés
Description de l'annonce:
We are looking for an HR- Operations Associate to be based in our Tunis office
The HR Operation Associate will :
Acts as first or second line support (depending on role) for all HR matters within area and location of responsibility. Solves problems within practice and precedent.
Responds accurately and timely to incoming questions and /or errands.
Where appropriate for the role, registers errands in the relevant ticket handling system and ensure responses are within the set Service Level Agreements (SLA).
Escalates questions / errands to appropriate HR contact when necessary on specific areas of queries to provide seamless resolution. Manage, track and follow up on employee queries in the ticket handling system.
Guides and points employees and managers to information on HR selfservice portal(ORBIS) in order to foster a habit of finding the necessary data on the portal.
Maintains and updates HR information with relevant teams/local files etc.
Builds a knowledge inventory of frequently asked questions to expedite resolution of queries accurately.
Acts with integrity and very cautious with Confidentiality, which is a must for this role
Qualification
Bachelor degree or equivalent within Human Resources or related area.
At least 2/3 years of working experience. General knowledge within HR. Proven trackrecord of administration experience.
Fluency in written and spoken English and French. Solid Arabic Language Skills (litteral arabic)
Strong communication skills.
Team player, self-driven, motivated.