Entreprise: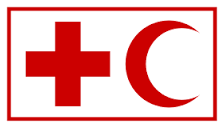 IFRC
Secteur:
autres
Taille:
Moins de 20 employés
ORGANISATION INTERNATIONALE TRAVAILLANT DANS LE DOMAINE HUMANITAIRE
Description de l'annonce:
pls mention when you apply the position title you are applying for .

Protection
· Conduct analyses of existing and emerging humanitarian issues in the region from a protection perspective and advise senior management on their implications for IFRC work in support of NS;
· Identify innovative ways of addressing protection issues through existing key programmes as well as through developing new initiatives e.g on child protection;
· In close collaboration with ICRC, oversee activities on the protection of NS staff and volunteers working in conflict contexts;
· Liaise with key protection actors, in particular legal aid providers and service providers including UN agencies and international NGOs.
Social inclusion
· Provide technical support to all country and regional level activities included in IFRC plans and budgets in the areas of social inclusion and promotion of a culture of non-violence and peace;
· Support NS specialised activities on promotion of a culture of non-violence and peace including the implementation of the MENA youth regional plan in collaboration with the youth officer;
Gender issues
· Support NS activities to address sexual and gender-based violence (SGBV) with special attention to countries in conflict;
· Ensure that gender issues are reflected in the design, implementation, monitoring, evaluation and reporting of IFRC all key activities in support of MENA NS. This includes:
- Revision of all major programme proposals, plans and appeals to assess whether they consider different needs and capacities of women, men, girls and boys;
- Design and implementation of capacity development initiatives;
- Development of tools, indicators and systems including the collection and use of sex-disaggregated data;
General
· Identify and promote best practices to capture learning and knowledge in the areas of protection, social inclusion and gender mainstreaming in close coordination with IFRC country and multi-country cluster offices;
· Facilitate knowledge sharing and networking among NS within the areas of responsibility;
· In close coordination with staff, responsible for resource development, to ensure that IFRC activities on protection, social inclusion and gender are adequately resourced;
· Perform any other work related duties and responsibilities that may be assigned by the line manager.
Duties applicable to all staff
| | |
| --- | --- |
| 1. | Actively work towards the achievement of the Secretariat's goals. |
| 2. | Abide by and work in accordance with the Red Cross Red Crescent principles. |
| 3. | Perform any other work related duties and responsibilities that may be assigned by the line manager. |
Position Requirements
| | | |
| --- | --- | --- |
| Education | Required | Preferred |
| Relevant university degree or equivalent qualification in social sciences or international humanitarian law. Studies in human rights law or women and gender issues will be advantage. | X | |
| | | |
| Experience | Required | Preferred |
| Minimum of 5 years' experience in the field of social inclusion and/or protection or gender issues; | X | |
| Minimum of 3 years' experience in working for a National Society; | | X |
| Proven experience in facilitating peer support and knowledge sharing; | X | |
| Proven experience in designing and facilitating trainings and workshops in the area of social inclusion, protection and/or gender issues; | X | |
| Experience in an advocacy role and promoting partnerships including resource mobilisation; | X | |
| Experience in coaching and transferring skills and knowledge to counterparts. | x | |
| Experience in working in MENA region is an advantage. | | X |
| Knowledge and Skills | Required | Preferred |
| Solid technical knowledge in the areas of protection and/or social inclusion | X | |
| Gender analysis skills | | X |
| Excellent writing skills | X | |
| Strong interpersonal and communication skills | X | |
| Influencing skills and ability to engage with a wide variety of stakeholders | X | |
| Computer skills - competency in the use of relevant software and other applications, such as word processing, spreadsheets, internal databases, social media, etc. | X | |
| Expert knowledge of current affairs in MENA | X | |
| Languages | Required | Preferred |
| Fluent in spoken and written English | X | |
| Arabic or French | | X |