Entreprise: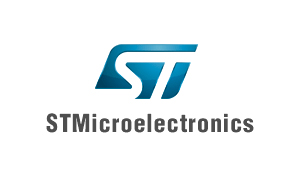 STMICROELECTRONICS
Secteur:
informatique / télécoms
Taille:
Entre 200 et 500 employés
developpement informatique et electronique
Description de l'annonce:
Job description:
STMicroelectronics is seeking a Full stack software developer with a passion for building great software to join the "Software and Service Engineering Group".
The Software Engineer's responsibilities include:
Work with product owners and Business Analysts to understand the desired change request and testing scenarios
Turn the functional and technical requirements into detailed architecture and design in collaboration with the "Excellence Center" team members
Implement the technical solution across a full-stack of development tools and technologies in agile way
Review the code of the teammates and provide feedbacks to continually raise the bar of engineering excellence.
Leverage engineering practices like pair programming, TDD, CI/CD
Ensure the availability, resilience, and scalability of our solutions
Partner with support teams (L2 and L3) to help in the resolution of incidents and production issues in emergency situations
Submit patches and improvements to Tuleap (Open ALM) and Bugzilla (Defect management system)
Provide documentation to ensure traceability of the different tasks
Bring a passion to stay on top of tech trends and best practices: experiment with and learn new technologies
He/she will integrate a team made of several software engineers, experience a creative and agile work environment in collaboration with local and remote ST teams and partners.
Job Requirements and Experience:
Solid object-oriented programming experience and design pattern
Core competencies in PHP5, HTML / HTML5,CSS / CSS3 (LESS, SASS)
Proficiency with JavaScript frameworks (AngularJS or jQuery)
Linux and basic scripting (perl, shell, python …)
Proven strong web app developer. Please send us references (Github, etc...)
Understanding of UI/UX design
Experience in Agile development, application design, and general software development best practices
Experience with relational databases
Proficiency with Git and Subversion
Monitoring: Nagios/Munin/Zabbix
Continuous integration Jenkins
Deep understanding of Linux systems administrations (Rhel Like)
Between 1 and 3 years of professional software development experience
Attention to details and a passion for quality
Excellent verbal and written communication skills (French and English)
PREFERRED:
Open source contributor
Experience in Selenium, AWS, openstack
Experience with large distributed services.
Experience with Docker
Search: Elasticsearch
Gerrit
Ansible
If you are interested in this position, please send your cover letter and resume