Entreprise: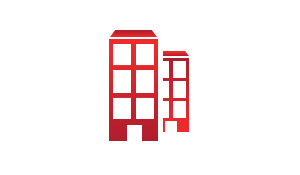 Description de l'annonce:
IPPF is a global service provider and a leading advocate of sexual and reproductive health and rights (SRHR) for all. We are a worldwide movement of national organisations working with and for communities and individuals.
The Arab World Region – Tunis Office
TheIPPF Arab World Region(IPPF AWR)istheleadingSexual andReproductiveHealth(SRH)servicedeliveryorganizationin the North Africa and the Middle East,andtheleadingSexual and Reproductive Health and Rights (SRHR) advocacy voice in the region.
HeadquarteredinTunis,Tunisia,theoverarchinggoalofIPPF AWRistoincreaseaccesstoSRHR servicestothemostvulnerablepopulationsincludingadolescents, young people,women and men. The regional office partners with 13 member associations and is working in 14 countries across the region.
We are currently recruiting for a Department Head of Human Resources who will be located in the Arab World Region – Tunis Office.
ABOUT THE POSITION
PURPOSE/SCOPE OF WORK
· To provide high quality HR advice and support to all AWRO employees.
· To coordinate closely with the member associations.
· To be responsible for overall HR functions including work-force planning, recruitment, staff administration and development.
· To ensure the development and updating of relevant policies.
· To perform a key HR role in a time of an important IPPF transition in the RO and the wider organization.
· To dedicate significant time to doing critical safeguarding work in close coordination with the RD.
· To support a culture of performance, efficiency, effectiveness, and accountability and must champion in organisational values and competencies.
Reports to: Regional Director
Location: Tunis
Contract: One year renewable, locally recruited
Please note that the job description for full details will be provided up on request.
IPPF offers a wide range of benefits and is an equal opportunity employer.
Applications are particularly encouraged from women, people living with disability, people openly living with HIV and minorities.