Entreprise: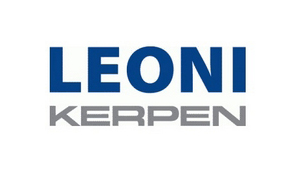 LEONI
Secteur:
automobile / moteurs / engins mécaniques
Taille:
Plus de 500 employés
Description de l'annonce:
Challenges:
•
Develop software based on technologies used in the company.
• Technical documentation and following the specifications of the customer.
• Respect deadlines in service delivery.
• Protect the integrity of company data.
• Comply with the in IT-strategy defined conditions.
• Comply with information security guidelines.
• Compliance with IM process guidelines Handle incidents and change requests in the limit of
responsibility. Comply with the applicable statutory.
• Company rules and safety.
• Comply with Standard LEONI quality requirements.
• Comply with LPS plus
• Elements Comply with SHE Standards Respect of 5S
Qualifications:
• Highest level of education: BAC + 3 Minimum
• Further training / functional, direction / degree :Development experience with COBOL, C or PERL on Linux
• Studies / branch of study / degree: Computer Science. Knowledge in Technical, Production,
Financial, Administrative and HR environments is advantageous
• Work experience: at least 1-2 years' experience in a similar position, Experience with IT
applications in Technical, Production, Financial, Administrative and HR activities
• IT: Programming and software development
• Languages: English (required), German (advantageous)