Entreprise: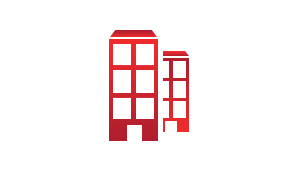 Entreprise Anonyme
Secteur: informatique / télécoms
Taille: Moins de 20 employés

Description de l'annonce:
A multi-national IT company is seeking to recruit a talented full-stack developer with strong hands-on experience building .NET and Web applications.

Responsibilities:
- Design and/or develop applications and new features, leveraging server-side as well as client-side technologies.
- Participate in all phases of the software lifecycle, with an emphasis on design and implementation.
- Provide support for existing systems, including bug fixing and enhancement implementation.
Skills & Requirements:
- Bachelor's degree in computer science or engineering.
- 5 – 10 years of software development experience.
- Excellent command of C#, the .NET Framework, and object-oriented design.
- Excellent command of JavaScript and knowledge of JavaScript frameworks.
- Strong experience building Web applications and services (especially RESTful Web services).
- Experience working with relational databases (design and development), preferably SQL Server.
- Experience working with mobile development frameworks.
- Knowledge of design principles and development best practices.