Entreprise: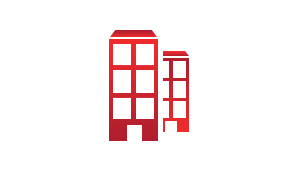 Description de l'annonce:
Background
The purpose of the USAID/Fiscal Reform for a Strong Tunisia (FIRST) project is to provide technical assistance and capacity building to key Government of Tunisia (GoT) institutions, particularly the Ministry of Finance (MOF), to strengthen the fiscal foundations for sustainable and inclusive growth. FIRST will help the MOF develop the capacity to formulate sound, predictable, and fair revenue policies. It will also support the MOF in modernizing tax administration and enhancing its ability to effectively, efficiently, and transparently carry out its revenue collection mandate. Lastly, it will strategically assist the GoT to use targeted analysis to advance key policy reforms that enhance efficiencies in government administration, improve the targeting of social spending, and increase fiscal space for priority investment and service delivery.
The Operations Assistant is a member of the Operations Management team. The Operations Assistant is a member of the Operations Management Team. ad hoc requests.
Principal Duties and Responsibilities
The Operations Assistant will be responsible for:
Administrative
Provide reception services as the office's first point of contact to visiting guests and clients. Ensure office orderliness and professional appearance.



Receive all direct and direct calls as necessary.



Provide administrative support to Project Staff, making copies, phone calls, arrangements.



Executive Assistant to the Chief of Party to make arrangements, scheduling, and personal assistance as needed.



Track project cellphone use and separate personal calls for reimbursement on a monthly basis.



Monitor and update the inventory tracker of project equipment and materials housed in the project office.



Take minutes minutes and distribute as needed.



Assist with proper filing and archiving of all administrative, contractual, and programmatic documents via electronic files and hard copy files.



Respond to ad hoc requests.



Event coordination and logistics
Assist in the set-up of FIRST workshops, training, events etc.

Maintain a project office calendar of activities and events.

Manage the distribution of short-term cellphones for short-term travelers, ensuring that the property is disbursed and returned to the end of short-term assignments.

Qualifications
Bachelor's degree preferred, but not required.



Attention to detail and strong professionalism



1-2 years of experience.



Experience working with international development programs is preferred.



Excellent written and verbal communication skills.



Fluent English and French required; fluent Arabic is a plus.