Entreprise: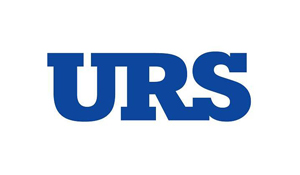 Description de l'annonce:
| | |
| --- | --- |
| Company Name: | USA Corporation |
| Job Title: | Technical Manager |
| | |
| Category: | System Engineering -Telecom/Software/IT/Security/Maintenance |
| Job Type: | Full |
| Travel Accepted: | Involve Travel to Eastern and Southern Locations |
| | |
USA Corporation is pleased to announce a vacancy on the position of Technical Manager at International Company
The position opening is for a Technical Manager. This position requires insight and experience in a variety of systems engineering, system design, upgrade planning, design and implementation, operational readiness preparation, and operations support tasks. This individual will assist the customer with end-to-end planning, implementation, deployment, operation and enhancement of complex systems. This will include requirements definition, performance analysis, document preparation and review, and status tracking. This person will also assist in the coordination of deployment and system activation activities, including integration support, and facilitate survey and sustained operations.
Roles and Responsibilities: Position requires strong system engineering perspective and leadership skills to perform technical coordination, risk assessment, progress tracking, and implementation trades. Support oversight of development subcontractor activities, including planning of verification and test activities, and test witnessing. Outstanding oral and written communication skills, proven leadership ability, and a strong desire to work in a dynamic team environment are also required.
Required Qualifications:
Requires a Bachelor's Degree in Engineering, Physics or a related technical discipline
Requires 5 years in a Systems Engineering/Technical Manager role
Familiarity with and understanding of at least one of the following:
· Telecommunications systems
· Software Development
· Servers/databases/
· Communications Systems
· Optical Networking
· Telecom Signal Structures
Experience writing requirements documents, test plans, standard operating procedures and other common engineering documents
Minimum of 5 years recent or current experience in system or software development, operations support, or similar
Fluent written and oral communication in English is a must.