Entreprise: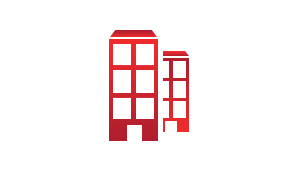 Description de l'annonce:
The International Committee of the Red Cross (ICRC), Libya Delegation, currently relocated to Tunis, launches a recruitment notice for its protectiondepartment. The position is based in Tunis and in an English-speaking work environment:
(RFL) Restoring Family Links Assistant
trilingual Arabic/English/French
Required background, skills and experience:
Ÿ Bachelor or University degree in a relevant field
Ÿ 3 to 5 years professional experience in a similar field (humanitarian work, socio-economic development, migration,…)
Ÿ Excellent command of written and spoken English, Arabic and French
Ÿ Excellent computer skills: knowledge in Excel, Word, PPT...
Ÿ Capacity to work within a team.
Ÿ Good inter-personal skills: ability to deal with people respectfully and showing empathy towards others.
Ÿ Committed to work and able to work under supervision or independently as required.
Ÿ Able to work under pressure; flexible and open to extra working hours if necessary.
Ÿ Capacity to work meticulously and in a structured way.
Ÿ Capacity to learn and to adapt to new work methods.
Ÿ Discretion, self-control.
Main responsibilities:
Ÿ Ensures the management and follow-up of the individual files in line with the Red Cross/Red Crescent Movement "Restoring Family Links" (RFL) guidelines.
Ÿ Forwards to/shares tracing cases with Red Cross/Red Crescent Movement RFL Network partners. respecting communication guidelines, when relevant and requested. Ensures correct follow up, prepares reminder accordingly.
Ÿ Assists in correct establishment of Restoring Family Links (RFL) filing systems in Tunis and in Libya.
Ÿ Provides technical support to the offices in Libya.
Ÿ Ensures department statistics are handled correctly.
Ÿ Ensures and performs appropriate written translation (Arabic/French to English) of relevant material, when relevant.
Ÿ Coordinates with the Protection Assistant in Tripoli the reception, recording, censorship and treatment of Red Cross Messages (RCMs) received from abroad or collected in the field.
Ÿ Assists logistically and administratively in the preparation and organisation of trainings, meetings, workshops organized by the Protection department in Tunis (meeting room, audio-visual equipment, working advances, perdiems, hotel, flights), in close coordination with the Welcome department.