Entreprise: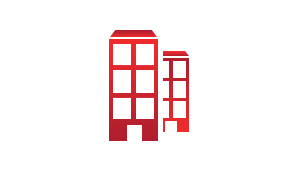 SANLUCAR TUNISIE
Secteur:
agriculture / agro-alimentaire / environnement
Taille:
Plus de 500 employés
Description de l'annonce:
1. Reporting and margin analysis
Financial reporting
- Compare actual to budgeted results at the end of each reporting period, and report on significant variances
- Explain the effects of variances by quantity and price and calculate relevant ratio for main costs
- Update the budget (forecast) model each reporting period for significant changes
Margin analysis
- Construct data accumulation systems for a cost accounting model
- Report on margins by variety
- Report on breakeven points by products and varieties in particular for pricing decisions
- Analyses variances on margin per varieties : costs and prices variances
2. Budgeting
- Manage the production of the annual budget and business plan
- Clearly identifies actions to deliver in standards and on time (schedule the steps, the due dates...)
- Preparing the annual budget, comparing it to actual results, and reporting on variances
- Act as an advisor to department managers in formulating their budget submissions, with the standards and goals defined by the management
- Review proposed budget submissions from department managers for accuracy and completeness
- Create a consolidated budget version for management approval
- Propagate the approved budget through the organization and explain issues as requested
3. Farm Controlling
- Clearly identifies KPI that permit relevant analysis
- Construct data accumulation systems for farming KPI
- Report relevant analysis explaining the deviations and propose actions to correct
- Analyses rotating inventories
- Manage the production of weekly scorecard with the standards defined by the Group
Profile description
Defining the framework and scope
- Considers the situation as a whole and has a long-term vision
- Anticipates risks and opportunities
- Articulates decisions to vision
- Identifies the progressive steps that will lead to its objectives
- Sense of Priority and compliance with short deadlines
Leading team
- Contributes to the development and evolution of the skills of the members of his team. Promotes innovation and solicits participation.
- Able to share a vision, give direction and then set clear and consistent goals to his team
- Ensures that his team and himself get results
- Evaluates employees at their fair value, identifies areas for improvement
Analysis skills
- Proactivity to the evolutions of the environment, make the progress to fit to the needs
- Supports challenging situations
- Very good analysis skills
- Ability to collaborate with a multi-department team and the Group
Qualifications and experience
- Bachelor's degree in accounting or finance or equivalent
- A master degree in accounting or finance or equivalent
- Chartered Account Diploma is a an advantage
- 3+ years of progressively responsible experience in preference in audit or finance major company & 3+ years in a major company
- Good handling of office tools and especially Excel
- Experience manipulating large databases with very good spreadsheet construction skills
- Preference will be given to good English language skills (written and speaking)
Working Conditions
- Mainly in an office environment
- Will be expected to travel as needed to company Farms, as well as to potential HQ
Supervises
- Controlling staff in the Office and in the Farms as well
Hierarchic reattachment
CFO