Entreprise: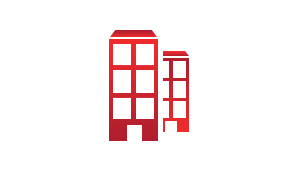 Entreprise Anonyme
Secteur: tourisme / hôtellerie / restauration / loisirs
Taille: Entre 200 et 500 employés

Description de l'annonce:
About Four Seasons Hotels & Resorts
Four Seasons can offer what many hospitality professionals dream of – an opportunity to build a life-long career with global potential and a real sense of pride in work well done.
In line with our plans for future growth, we are committed to staff levels that are in keeping with our extraordinary staff-to-guest ratios. We believe that attitude counts as much as skill.
As a result, Four Seasons hires motivated people who we train to perform superbly, while we create an environment where they can flourish. Ultimately, our culture breeds success, and rewards it in many different ways.
Join Us in Tunis
We invite you to join our team in Tunis as we get ready to open what will become a landmark Resort in the region. We are excited to bring Four Seasons Experience to Tunis and embrace the local culture as well as bring our unwavering commitment to quality and service.Our work environment pairs a strong commitment to excellent service and authentic experiences with an emphasis on creativity and innovation. Four Seasons has been ranked in FORTUNE Magazine's 100 Best Companies to Work For since 1998. We're looking for individuals with not only the right skills and attitude for the role, but also the passion to excel.
The Four Seasons Tunis is looking for Assistant Director of Human Resources:
Basic Purpose
To assist the Director of Human Resources with the direction of all aspects of the Human Resources division including benefits administration, employee relations, recruitment and retention of staff, communication to staff, career development of staff, wage & hour compliance, training, workers' compensation and legal matters related to hotel employees.
Essential Functions
Act as an objective 3rd party in employee counseling, problem solving or conflict situation and communicate to Director of Human Resources any circumstances that may raise legal issues for the hotel. (15%)
Identify, analyze and initiate appropriate actions to resolve any unsatisfactory pattern of employee turnover. (15%)
Manage the financial issues for the HR budget including benefits, labor & salary reports and plan cost effective events within the HR budget guidelines. (15%)
Conduct regular audits of insurance records, vacation and sick allowances. (10%)
Maintain employment files and other records personally and through delegation in a detailed manner on paper and in the HR computer system. (10%)
Comply with and enforce Four Seasons' Category One and Category Two Work Rules and Standards of Conduct as set forth in EmPact. (10%)
Work harmoniously and professionally with co-workers and supervisors while maintaining the confidentiality of Human Resources. (10%)
Administer and train employees on behalf of Human Resources including but not limited to Embark , benefits, core and culture standards. (10%)
Non-essential Functions
Organize and supervise all employee recreation programs include holiday parties, children's party, general meetings etc.Respond to and attend any related hearings for all employee claims, Workers' Compensation, Unemployment and Wage & Hour.
Actively support the Safety Committee.
Ensure that the cafeteria, employee entrance and lockers rooms are clean and orderly.
Knowledge And Skills Education:
University Degree
Experience:
Experience required by position is from twoto four years of employment in arelated position with Four Seasons or other organization.
Skills and Abilities:
Requires a general working knowledge of Labor laws.Working knowledge is generally learned on-the-Job or through a series of professional certifications.Requires knowledge of the ability to operate computer equipment.
Ability to read and speak and write English.