Entreprise: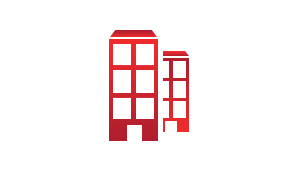 Entreprise Anonyme
Secteur: commerce / vente / distribution
Taille: Entre 200 et 500 employés

Description de l'annonce:
Company Description
McKinsey Electronics, a U.S. based company embodying one of the largest institution in the American Continents, is a leading Distributor of Electronic Components serving customers in more than 24 countries. Headquartered in Los Angeles, California with operations spanning North and South America, Australia and Europe. McKinsey Electronics connects over 300 world-class suppliers to over 20,000 customers worldwide.
McKinsey Electronics presence in Tunisia dates back to 2015, with an office established in Carthage, and a domestic team of Sales Engineers and Field Applications Engineers. Our customers are leading innovators in the field of Aerospace, Automotive, Lighting, Medical, and Power Management.
Job Summary
The Operations Assistant will be involved in Administrative tasks, Marketing tasks, Logistics tasks, as well as Office Management tasks. His/Her job responsibility will include the below:
1. Designing Marketing Tools such as brochures, catalogues, ads, short-videos, etc. to enhance the company's branding and sales activity
2. Generating Market Leads through studying the industry of interest and filtering potential customers
3. Handling Administration tasks related to the company's employees, including but not limited to: accommodation, flight reservations, visa requirements, meetings scheduling, etc.
4. Managing Locals which includes handling the rental contracts, the petit cash, book-keeping, company records, etc.
5. Handling Shipments and arranging for the carriage of domestic and international shipments, ensuring timely delivery through close coordination with forwarders
Requirements
1. Bachelor of Science Degree in Graphic Design, Radio-TV, Business Administration, Marketing, or Human Resources; Masters of Science Degree is a plus.
2. One or more year of experience in Business Operations.
3. Strong verbal and written communication skills – French and English.
4. Good organization skills, detail-oriented character, ability to multitask.
Offer
1. Salary Range of 800 TD to 1,400 TD
2. Paid Transportation and Phone Calls
3. NSSF and Health Insurance
4. Paid Training in Areas of Need