Entreprise: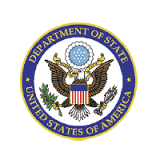 US EMBASSY
Secteur:
autres
Taille:
Moins de 20 employés
Description de l'annonce:
The incumbent provides management of official events and day-to-day operations of Ambassador's Residence, including coordination of all representational functions and supervision of staff. The residence manager ensures that events, meals and activities hosted at the Chief of Mission Residence (CMR) are of the highest quality and caliber. The residence manager also ensures that guests of the Ambassador and residents of the CMR receive the best service possible, experiencing high quality Tunisian and American hospitality. S/he works to showcase the residence, its facilities and its official artwork in the best possible manner. This includes a wide range of responsibilities, from discovering and procuring the best dry cleaning services and the highest quality local produce, meat and fish to motivating staff and collaborating with a broad range of Embassy offices and employees. The successful candidate will have the ability to strike the right balance between the private and public aspects of running the residence. The Residence Manager works under the direction of the Ambassador.
QUALIFICATIONS REQUIRED
Applicants must address each required qualification listed below with specific and comprehensive information supporting each item. Failure to do so may result in a determination that the applicant is not qualified.
1. EDUCATION: Completion of high school is required.
2. LANGUAGE: Level IV (Fluent) speaking/reading/writing in English, French and Arabic. (This will be tested).
3. PRIOR WORK EXPERIENCE: 5+ years in residential or hotel management preferred.
4. SKILLS AND ABILITIES: Must be able to provide protocol support at official functions. Basic skills in book keeping or accounting skills required. Must have advanced interpersonal skills and be able to handle the wide variety of duties. Attention to detail, discretion, creativity and initiative are highly valued.
5. Must be able to pass a Medical exam and a rigorous background security check.
PLEASE SUBMIT CV/RESUME