Entreprise: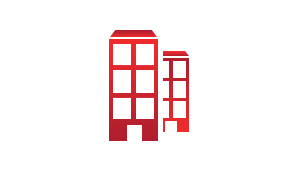 Entreprise Anonyme
Secteur: call center / télévente
Taille: Moins de 20 employés

Description de l'annonce:
MPOT, a Customer Service company providing their services to customers in the UK, is looking for enthusiastic, Fluent English speaking, Customer Service Agents to join their team in Sousse, Sahloul. The Customer Service Agent is responsible for responding to customer inquiries via outbound and inbound phone calls and emails and provides quality customer service to clients.
Skills:
Do you have organisational talent? Can you solve problems and work under pressure? Do you feel that helping others is your calling and would you go out of your way to fulfil this calling? Then, we offer you the opportunity to demonstrate all these capabilities!
Come join our Customer Service team! We are looking forward to welcoming you!
---
The Ideal Candidate:
- Excellent Communication Skills.- Dynamic, passionate and caring
- Interested in having a challenging job.
- Able to go the extra mile to provide an excellent service.
- Good computer skills.
Previous experience in a customer service environment is an asset.
Responsibilities:
- Handle incoming inquiries from our customers in a positive and enthusiastic manner.
- Actively listen to customers to better understand their needs
- Deliver services that meet their needs.
- Solve customer issues.
- Performs related work and additional duties as needed or required.
Benefits:
Opportunity to build your customer service skills.
Ongoing support for immediate questions
Career planning
Pay packages will be competitive and in line with local rates.
Bonus scheme offered that will be based on performance.
*Please send us your Resume in ENGLISH