Entreprise: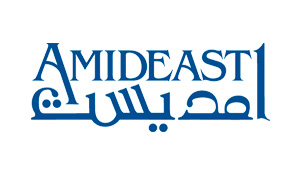 AMIDEAST
Secteur:
enseignement / formation / puériculture
Taille:
Entre 20 et 100 employés
ONG
Description de l'annonce:
Position Summary:
The Jr. Accountant is responsible for following up on and collecting funds owed to AMIDEAST Tunisia from delinquent clients, back-stopping the Accountant in their absence, and providing a variety of accounting support tasks as needed.
AMIDEAST is a private non-profit, non-governmental organization that serves Tunisia through two offices in Tunis and Sousse that offer a variety of educational and training services for students of all ages, professionals, corporate clients, and government agencies. Services include English language and professional skills training, testing and test preparation, and scholarship and exchange program administration.
Responsibilities:
Responsibilities of the Accountant include, but are not limited to, the following:
Invoicing and Accounts Receivable
Prepare all bills, including preliminary invoices sent to the client before the beginning of service, invoices for companies enrolling their employees in public classes, repeat invoices for delinquent clients, etc.
Continuously review late accounts, contacting the responsible party regularly to arrange payment, and visiting the client as necessary
Prepare monthly reports of A/R, including collections, the state of late accounts, and newly delinquent accounts for the DAF and Country Director
Cash Management and Other
Manage petty cash
Help the Client Service Representatives during periods of enrollment to provide information to and assist clients, as needed
Prepare checks for approval and signature by the CD
Collect and organize enrollment reports from the CSR's, organization of invoices, timesheets, and any other necessary accounting or organizational tasks for the accounting department
Backstop the Accountant's duties in their absence
Other duties as assigned
Qualifications
Bachelor Degree in Finance /Accounting.
2 years experience in a similar position
Written and spoken efficiency in English, as well as French and Arabic
Good computer skills: Outlook, Word and Excel
Experience with accounting software
Team player with good communications skills