Entreprise: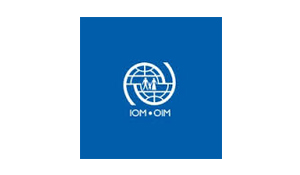 Description de l'annonce:
Established in 1951, IOM is the leading inter-governmental organization in the field of migration and works closely with governmental, intergovernmental and non-governmental partners. IOM is dedicated to promoting humane and orderly migration for the benefit of all. It does so by providing services and advice to governments and migrants. Context Under the overall supervision of the Chief of Mission (CoM), direct supervision of the Program Manager and in close collaboration with program managers of relevant operational units within IOM Tunisia, and MHD in Cairo and Geneva/Headquarters, the National Project Officer will assist in The promotion, coordination, oversight, development and implementation of IOM migration & health activities in Tunisia, in programme areas of MHD: Health Promotion and Health Assistance for vulnerable migrants. Core Functions / Responsibilities: In particular he/she will:
1. Suggest ways to integrate health within other IOM programmes where relevant, such as protection of migrants and counter-trafficking programmes, emergency preparedness, Assisted Voluntary Return and Reintegration (AVRR) and resettlement programmes;
2. Assist in the development of a strategic plan for migration & health programming focusing on migrants health needs;
3. Works effectively with Ministry of Health at central level, relevant UN agencies, NGO and government focal points for Health issues, HIV/AIDS, sexual and reproductive health and WASH (Water, Sanitation & Hygiene), in order to secure the inclusion of migration & health as a specific concern at all relevant levels;
4. In coordination with the supervisor, participate in relevant clusters and working groups related to health, HIV/AIDS and WASH.
5. Assist in strengthening the capacity of IOM implementing partners in the field of health including WASH to ensure that gaps in migration & health initiatives are addressed; 6. Collect, compile and analyze data on health issues in Tunisia from IOM programme areas and undertake health situation and trends assessment of important health problems, and identify needs in targeted areas;
7. Ensure that all relevant data on health issues gathered through IOM projects' activities in collaboration with partners are consolidated, analyzed and/or published as necessary;
8. Contribute and/or provide periodic reports and technical updates on all migration & health activities, achievements, constraints, as well as strategic needs for IOM Tunisia;
9. Document/disseminate effective practice materials in close collaboration with the IOM Tunisia Mission, Regional Migration Health Unit and MHD Geneva as appropriate;
10. Coordinate the implementation and monitoring mechanisms related to the medical assistance provided by IOM and reference / orientation of vulnerable cases in the Project, both in the Greater Tunis and in the southern region of Tunisia, in synergy with all relevant national partners and civil society;
11. Provide support to the implementation of IOM Tunisia activities linked to health, including research, education and training on health and migration;
12. Attend conferences and seminars on health and migration;
13. Produce written articles/reports and outputs for IOM, external partners and stakeholders, as required;
14. Attend meetings of the Thematic Group on Social Protection of the UNDAF Health component, and act as focal point for monitoring the JUNTA;
15. Participate in the development of new proposals for health-related projects for IOM Tunisia;
16. Ensure discretion and confidentiality regarding the personal data of all Project's beneficiaries, in line with IOM Data Protection Principles.
Perform such other duties as may be assigned.
Exigences de l'emploi:
Desirable Qualifications and Experience:
 Master's degree in Management, Political, Social Sciences or Business Administration from an accredited academic institution; or University degree in the above fields with two years of relevant professional experience.
 Experience in the field of migrant assistance and humanitarian activities targeting returnees and vulnerable migrants;
 Experience in complex humanitarian emergency environment;
 Experience in liaising with governmental authorities, other national/international institutions;
 Ability to establish and maintain strong working relations with Government counterparts, UN agencies and/or non-governmental organizations;
 Experience with Microsoft Office products, especially Outlook, Word, Excel and PowerPoint.
How to apply: Interested candidates are invited to submit their applications (in English) PHF/CVs and cover letter specifying the motivation for applications to Tunisrecruitment@iom.int , by 08 October 2016 at the latest, referring to this advertisement (reference code). Only shortlisted candidates will be contacted.
http://www.tunisia.iom.int/sites/default/files/vacancies/VA-TN2016-016%20National%20Project%20Officer%20-%20Extension.pdf
http://www.tunisia.iom.int/postes-vacants-oim-tunisie