Entreprise: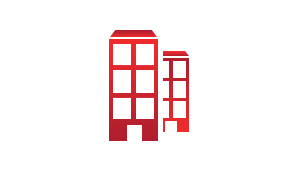 Entreprise Anonyme
Secteur: automobile / moteurs / engins mécaniques
Taille: Plus de 500 employés

Description de l'annonce:
Challenges:
· Participate in the development and oversee the implementation of the overall HR strategy that aligns with, and supports the achievement of strategic organizational priorities and objectives
· Develop annual HR plans and budgets (e.g. recruitment services, training & development, other HR related expenses)
· Oversee recruitment processes to guarantee the best hiring for indirect and direct.
· Participate in Management Meetings and make sure that the HR Department is represented.
· Oversee development of new HR policies and procedures
· Coordinate with all departments to ensure HR needs are captured and feedback is incorporated in all new HR processes
· Oversee development of appropriate recruitment and career planning processes
· Ensure the development and implementation of effective internal and external training programs for managers and staff in line with business unit requirements
· Ensure that the Career Development Tool is properly implemented and used by plant sections
· Provide periodic status reports to the Managing Director on progress against human resources initiatives and objectives
· Undertake annual employee survey to monitor morale and engagement; advise on approaches to address areas of concern or to improve on the results.
· Continuously improve staff satisfaction and minimize turnover.
· Develop strong management team in Human Resources via recruiting, training, coaching and mentoring and groom successors for all positions.
· Develop a continuous relationship with the social partner (Union).
Qualifications:
· Studies :Bachelor's Degree, Master's Degree or other postgraduate qualification
· Major :Human Resources Management or related field
· Languages : French, English and Arabic
· Experience :Minimum of 5 years of experience in senior HR roles, preferably in Automotive sector
· Experience in post of responsibility :Minimum of 2 years of Leadership experience in relevant HR roles with, preferably in Automotive sector
· Strategic planning, Change management, leadership, communications, English proficiency Good Knowledge about SAP
· National Mobility