Entreprise: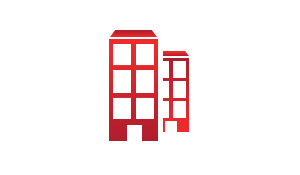 Entreprise Anonyme
Secteur: industrie métalliques
Taille: Entre 200 et 500 employés

Description de l'annonce:
An international company leader in its field and in full expansion recruits a Quality Assurance Manager under administrative supervision of Quality Director
Tasks:
Manage customer requirements change and updates
Perform internal audits (QMS, standard process, special process)
Follow-up of open corrective actions related to quality alert or Internal audits
Perform Contract Review
Monitor QMS changes and improvements
Create and edit Quality Assurance Procedures
Manage the referencing of all documents belonging to QMS
Manage the archiving of all forms and documents related to quality
Follow up of material test bar and conformance of results per customer requirements
Assist in external audit preparation (AS9100, Nadcap, customers) and closing
Assist Metrology Engineer in monitoring of measuring equipment per customer requirements
Ensure internal training for employees on QMS requirements, quality policy and holding core values
Follow-up scorecards for customers and associated action plans
Qualification required :
A successful experience Between 2 and 5 years in quality field.
Mechanical/Material engineer or equivalent from ENIT , ENSIT, ENIM or ENIS.
Ability to read, analyze, and interpret technical procedures, customer specifications and governmental regulations.
Ability to build performance reports and quality procedures.
Ability to independently determine and develop root cause and correction actions
Ability to represent the department in possible customer or vendor contacts and external audit .
Good communication skills
Fluent in English

Please send me your resume