Entreprise: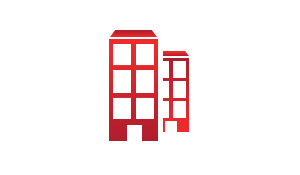 Entreprise Anonyme
Secteur: informatique / télécoms
Taille: Entre 20 et 100 employés

Description de l'annonce:
About Faurecia
New trends and expectations are reshaping the automotive industry. Inspired by the exciting new challenges associated with this revolution, Faurecia anticipates the future of mobility developing cutting-edge solutions for smart life on board and sustainable mobility. If you're willing to contribute and create value for tomorrow's cleaner and smarter mobility, Faurecia is the place to be

Missions :
Within IT direction, IAM Competence Center is responsiblefor ensuring the controls around access administration and certification are carried out according to internal policy and regulatory requirements.This covers access requests, entitlement recertification, profile management, segregation of duties, and other control initiatives.
The key role will be to ensure the technical support and expertise on the Identity and Access Management (IAM) solution based on D1IM.
Participate to the design and process improvement of access administration processes and creating and maintaining up-to-date provisioning processes including on-boarding, off-boarding, role management, attestation, report generation and compliance processes.
He/She will be responsible for support and timely resolution of any access and permission discrepancies identified through periodic monitoring and auditing activities, in such area as:
Ø Provisioning issues,
Ø Right managements issues,
Ø Interfaces with applications
Ø Provisioning AD/ LDAP / Exchange …
Ø SAP Connector support
Ø …
He/she will analyze new needs pushed by business analysts, configure or develop solution following those new requests to ensure evolutive and corrective maintenance of the IAM solution
Ensure the configuration, settings, design and deployment of evolutions / corrections on IAM environments in coordination with other IT teams (AD,LDAP, Applications, Operations …) when necessary
Provide technical Documentation for the processes he is delivering.
Ensure the incidents support by analyzing issues with users, IAM Competence Center, Security and other applications competence centers on areas such as:
This position will also have the opportunity to participate in the evaluation and development of security policies and procedures. This individual will assist in defining procedures, and evolution of the IAM system to ensure a secure computing environment for the company.
Required Experience:
First experience as Access Analyst, Information Security Analyst, Windows/AD Administrator, or IAM solution Administrator
Knowledge of general Information Security concepts, policies, and procedures
Familiar with Information Security Identity Management tools and software
Technology skills – Windows Administration, AD Administration, LDAP, SQL queries , basic .net, XML