Entreprise: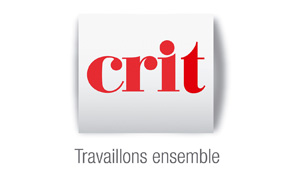 CRIT
Secteur:
recrutement / ressources humaines
Taille:
Entre 20 et 100 employés
Acteur global en ressources humaines: recrutement, intérim, formation et conseil RH.
Description de l'annonce:
RESPONSIBILITIES:
Adverse Event Reporting:
1. Managing, triaging and prioritising all information received into the Inbox as required
2. Reviewing ICSR data for completeness and identifying any additional information required
3. Enter data accurately into electronic dataset as per local and global procedures
4. Perform QC of ISCRs
5. Managing assigned reconciliation procedures with other departments or companies to monitor and ensure that all adverse event reports have been received and appropriately processed
6. Requesting additional follow up information from multiple sources
7. Monitoring and assessment of reportability of individual Case Safety Reports
8. Ensures that patient confidentiality and privacy in accordance with local applicable laws and regulations are adhered to and if necessary, performed by redaction of patient information from Adverse Event Forms, medical records i.e., discharge summaries, physician notes, laboratory data information, etc. before information is transmitted to PPS.
Product Complaints:
1. Ensures product complaints are reviewed for adverse events, and forwards any AEs identified to PPS.
2. Completes reconciliation between Quality Assurance (QA) and PV at the Affiliate, ensuring that all ICSRs have been identified.
Standard Operating Procedures:
1. Proficiency in Global and local SOPs
2. Review and provide input into local SOPs as required
3. Pro-actively identify process areas requiring improvements
Compliance:
1. To identify and escalate compliance issues in a timely way to line manager.
INTERNAL / EXTERNAL CONTACTS AND INTERACTIONS:
· Affiliate medical, regulatory affairs, quality assuranceand customer service personnel.
· Affiliate Marketing, Sales and Operations personnel as required to ensure that all employees understand their responsibilities for reporting of any suspected adverse event.
· National Regulatory Authorityas required
· Global Pharmacovigilance including headquarters staff and Regional Affiliate Vigilance Excellence (AVE) Director.
· Healthcare Practitioners, consumers and patients.
IDEAL CANDIDATE:
· Pharmacy or life-sciences degree (or equivalent).
· Experience working in the pharmaceutical industry in a drug safety role is preferred but not mandatory.
· Demonstrated attention to detail.
· Excellent written and spoken communication and presentation skills.
· Fluency in written and oral English is highly desirable in order to facilitate communications with Pharmacovigilance and Patient Safety, Regional Medical and other headquarters functions.
· High customer orientation
· Ability to prioritise and work to strict timelines on a daily basis
· Good knowledge of relevant Pharmacovigilance legislation and best practices
· Good understanding of medical concepts
· Excellent verbal and written communication with internal and external customers
· Ability to work effectively as a member of the Pharmacovigilance team and broader Medical Department
Critical Success Factors:
· Builds and maintains strong relationships with non PV-affiliate colleagues (e.g. Medical Information, Regulatory Affairs / Commercial)
· Learns fast, grasps the "essence" and can change course quickly where indicated
· Acts consiABBVIEntly with AbbVie' s ethics, obligations and local laws
· Focused on compliance; identifies, manages and escalates issues in a timely manner