Entreprise: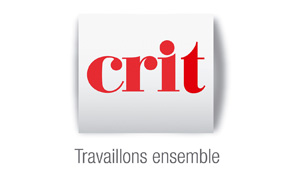 CRIT
Secteur:
recrutement / ressources humaines
Taille:
Entre 20 et 100 employés
Acteur global en ressources humaines: recrutement, intérim, formation et conseil RH.
Description de l'annonce:
Role Summary/Purpose
Responsible for developing and maintaining strong interpersonal relationships with customer representatives, ensuring Customer Satisfaction and provide Technical Support to Zone Sales & Service Team for Power and Grounding concerns in all GE products and modalities.
Qualifications/Requirements
· Degree in Electrical Engineering
· Installation and electrical maintenance of commercial, industrial or hospitals
· Operation of electrical instruments such as multimeters, clamp meters, mega-ohmmeters, power analyzers/monitors
· Distribution Panels Maintenance, Grounding, Transformers and Electrical Installations in General
· Complete all planned Quality & Compliance training within the defined deadlines
· Identify and report any and all customer quality or compliance concerns immediately to the Quality Organization.
Desired Characteristics
· Bachelor's degree and previous business consulting experience
· Ability to act as a project manager as needed or requested
· Ability to independently lead a customer through all aspects of Implementation Design
· Experience at a physician practice or hospital, or clinic administration background or experience with GEHC applications
· Computer Skills: Microsoft Office (Word, Excel), Internet Explorer or Google Chrome
· Proficiency in English
Tunisia Specification
· Degree in Electrical Engineering From INSAT, INAT, ESPRIT
· Based in Tunis and Covering All Tunisia (Expect Travel within Tunisia for 60 – 75% of time)

· Company Car