Entreprise: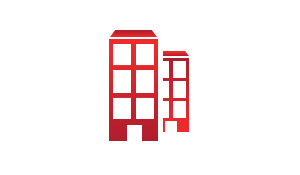 COFFEY EUROPE
Secteur:
consulting / étude / stratégie
Taille:
Plus de 500 employés
Description de l'annonce:
Monitoring and Evaluation (M&E) Officer, Tunisia
North Africa Technical Assistance Facility
Start Date (subject to change): Immediately

2-year fixed contract with possible extension

Contract type: Employment contract – full-time
The Programme
Coffey is implementing the North Africa Technical Assistance Facility ('The TAF'), for the Foreign and Commonwealth Office (FCO). The TAF is a dynamic, demand-driven framework specific to North Africa delivered in partnership with the UK government, host government counterparts and Coffey. The TAF is designed to deliver technical assistance to Governments, non-governmental organisations (NGO) and multilateral partners in Tunisia, Egypt, Libya, Morocco and Algeria and regionally.
The Position
The M&E Officer will support the implementation of the Monitoring, Evaluation and Learning (MEL) strategy, framework and practice. This will be done by ensuring activities are being implemented according to plans; and that programme and partner staff have full understanding of the TAF's M&E systems and use these to capture quality data and information from implementation activities.
The support in the delivery of an effective MEL function will play a key role in the successful implementation of TAF interventions at country and the regional level, thereby ensuring lasting impact and positive change for partner countries and HMG. Using the research and data collected, the M&E Officer will collaborate effectively with other members of the technical team to produce and share learning, ensuring the implementation of the problem driven iterative adaptation approach (PDIA) in TAF.
The officer will work closely with the MEL lead, Programme Manager (Technical) and the programme management team to ensure MEL processes are conducted appropriately, and information is fed back into the programme.
Key responsibilities/accountabilities
Specific requirements
Support the implementation of the MEL system and processes for the implementation of the overarching programmatic TAF Framework and strategy based on best practice, to capture learning and knowledge throughout the programme cycle.

Support TAF staff and partners and build their capacity in MEL issues and in the management of information systems, such as the development of required reporting formats, key indicator development and reporting, qualitative and quantitative data collection and analysis, documentation of outcomes and impact of interventions/activities.

Maintain a TAF database to track individual project activities, outputs, outcomes and indicators funded through the TAF.

Use the TAF to carry out aggregation and analysis of the achievements of the projects.

Share learning related to MEL across country projects and country leads, encouraging consideration of results both between and within teams, and providing support to internal/external reviews, evaluations, and lessons learned exercises.

Maintain TAF internal reporting schedules and templates, clarifying what level of information is needed and where, with key responsibilities assigned, and with a particular focus on checking results frameworks and ensuring indicators are updated.

Ensure all TAF implementation team members and implementing partners have appropriate tools and guidelines for data collection, collation and reporting.

Systemically checking data for quality, accuracy, and consistency, and providing feedback where necessary to TAF project implementers.

Lead on data analysis of the MEL tools and methodologies such as pre/post satisfaction surveys, feedback forms, quarterly reports, annual review reports, etc.

Support the implementation of processes to review the quality of existing project data, information collection methods and the suitability of the existing data for the provision of sound baseline information.

Work closely with the country leads and assistant managers, to ensure all narrative and financial reports and support documents from partners are submitted on a timely basis.

Any other functions as will be assigned by the line manager.
General requirements
Submit all technical outputs for review by the MEL Lead prior to client submission in accordance with Coffey International Development's quality assurance procedures.

Report in advance possible resourcing decisions and/or any procurement to the Programme Manager to ensure all programme costs are properly supported within the TAF budget.

Engage in the activities of the Programme Management Unit and contribute to the progression of the programme, to ensure delivery of project outputs and outcomes in line with the TAF's Results Framework. This will involve routine whole-of-project meetings (each week) to undertake detailed review of progress against the results framework, adjusting workplans and resourcing on an on-going basis to remain on track.

Adhere to all security advice from Coffey's Risk Management Team.

Adhere to Coffey International Policies and Procedures as outlined in the Operations Manual.

Adhere to Coffey International's behaviours: Ingenuity, Collaboration, Respect, Intelligent Risk, Integrity and Delivery.

Comply with and promote all Coffey internal and global policies on safeguarding, fraud, modern slavery, conflict of interest, conflict-sensitivity, and Health and Safety.
Special requirements
Some travel and out of hours work may be required, but it will be minimal.
The Person
Applicants must have:
Minimum of three years' work experience in a related field.

Bachelor's or Associates degree educated in a subject such as development studies, economics, politics, international relations, geography, business, law or sociology.

Qualification in project management desirable.

Knowledge, interest and ideally experience in International Development.

Excellent English and French, written and verbal communications skills

Knowledge of Arabic is preferred.
Reporting requirements
Any reasonable reporting tasks as may be required by the Client and the Coffey Programme Management Team. This includes ensuring that relevant operational and financial information are included in quarterly and annual reports, amongst other deliverables.

The M&E officer will be responsible for the delivery of analysis and learning for the TAF. S/he will work in partnership with the MEL Lead on taking the data that is currently generated by and for the TAF turning it into learning which will inform programming and contribute to wider learning objectives.
How to Apply (Below text needs to customised to the role and programme)
Please apply on company's website
Applications close: 31 December, 5pm.
Coffey has a 40 year history in successfully delivering international development projects on behalf of donors right around the world, including Australia's Department of Foreign Affairs and Trade, USAID and the UK's Department for International Development. Our people work side by side with local partners to support stability, economic growth and good governance, positively changing people's lives.
Coffey has robust policies and guidelines which exemplify our commitment to safeguarding and technical excellence in gender equality. Our team of dedicated GEDSI advisers work closely with our staff and partners to ensure a context-specific and consistent approach is applied to all of our programmes to improve the livelihoods of the world's most marginalised groups.