Entreprise: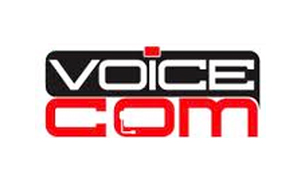 VOICECOM
Secteur:
call center / télévente
Taille:
Entre 100 et 200 employés
Description de l'annonce:
The wide e-commerce solution portfolio of Voicecom gives brands and sellers professional support to grow their business.
We have started as online sellers, so when it comes to e-commerce…We have been there, done that.
Voicecom was established based on the rich experience we have in the industry. We feel ourselves confident in what we do.
Our believe is that we can do everything as a team. We are designers, coders, data management fanatics and professional detail lovers. Multichannel is our specialty.
We are talented analysts and data specialists devoted their professional careers to deliver high standards of services and achieve new goals. We make use of advanced technology improving our customer's business providing high quality of data management. We do have the multilingual specialists to make things even better – to make it global.
For our office in Varna we are looking for a Magento Developer.
Responsibilities:
• Designing and implementing new features and functionality
• Guiding the website's architecture
• Ensuring high-performance and availability, and managing all technical aspects of the CMS
• Helping formulate an effective, responsive design and turning it into a working website.
• Experience with CSS3, CSS Flexbox and responsive UI design
• Backend Development
• Analytical skills, be able to design reusable code from high level requirement
• All Applicants must be able to speak, read, and write in English
• Understanding the principles of Zend Framework
• Test Unit design and development
Skills and Qualifications:
• Experience with eCommerce platforms
• Experience building user interfaces for websites and/or web applications
• Experience designing and developing responsive design websites
• Ability to understand CSS changes and their ramifications to ensure consistent style across platforms and browsers
• Strong and up-to-date knowledge and skills in the following: HTML, CSS, JQuery, JavaScript;
• Ability to convert comprehensive layout and wireframes into working HTML pages
• Having a good team spirit
• Knowledge in Magento, PHP Development, JavaScript, JQuery, Bootstrap
• Experiencewith Linux servers
• Familiarity with APIs
In Voicecom we believe that everyone who is qualified for an open position, deserves to be interviewed. We have built a team with high qualified skills and we keep on improving ourselves avoiding to miss out people with incredible potential to join our team.