Entreprise: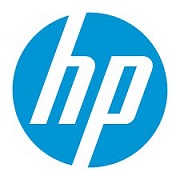 HP INC
Secteur:
informatique / télécoms
Taille:
Plus de 500 employés
Description de l'annonce:
Communication and Soft Skills Coach
The Communication and Soft Skills Coach is responsible of coaching the agents and developing their communication styles and customer service skills (include sentence construction, grammar, rate of speech, clarity of speech, pronunciation of process specific words, or soft skills like call control) and accountable of overall development and delivery of various capability development programs in the Operations, primarily focusing on verbal and written communication skills mainly in French and English.
Responsibilities:
Evaluate the agents to ensure that communication and language used is at acceptable standards.
Work closely with the operations team to improve operational and customer satisfaction indicators.
Monitor calls on Communication, Soft Skills, Process & Compliance Parameters.
Remote and side by side/live call monitoring to be conducted, providing detailed feedback to the employee.
Provide coaching and feedback to enhance agent performances.
Analyze Audit data, Compliance, Communication and Process related data.
Prepare and implement action plans.
Analyze the coaching /training needs of the agents and support them in delivery.
Participate in calibrations to ensure consistent scoring and feedback delivery approach.
Keep the team updated on new process changes/updates, improvement initiatives.
Conduct Compliance, Communication and Process Awareness sessions for new hires.
Support floor Training Initiatives: Resolution and Communication.
Handle customers and operational escalations.
Develop action plans and report out the improvement process in business reviews.
Plan and run campaigns to drive Awareness/Improvements on Compliance, Communication & Process.
Education and Experience Required:
Bachelor's or Master's.
Degree in languages (French, English), Quality Management, Business Management or equivalent.
Typically 3-5 training, teaching, communication skills coaching experience or equivalent
Knowledge and Skills:
Presentation, feedback and coaching skills.
Excellent/Native written and verbal communication skills in French and English.
Ability to effectively communicate quality plans, proposals, results and negotiate options at management levels.
Customer service attitude.
Technical knowledge of French and English communication - intonation, syllable, punctuation.
MS office knowledge.
Receptiveness to change.
Ability to work under pressure and meet call monitoring targets.