Entreprise: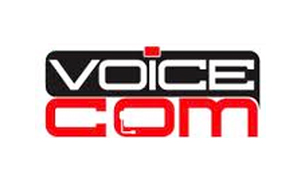 VOICECOM
Secteur:
call center / télévente
Taille:
Entre 100 et 200 employés
Description de l'annonce:
Voicecom offers exciting opportunities and a great work experience for talented English speaking people. We work with our partner companies to lead Europe in providing internet marketing services for big-brand products. This position offers a full-time opportunity within our office in Tunis.
We are currently expanding and seeking a results oriented and highly-motivated full-time Data Entry Operator to perform processing tasks. The ideal candidate should have a pleasant/positive attitude and enjoy working as part of a team. Prior experience in the e-commerce industry is very helpful.
Main Responsibilities /Tasks :
• Develop, implement and maintain databases.
• Learn new platforms
• Prepare reports.
Requirements:
• Advanced knowledge and solid experience of MS Excel
• Other scripting skills would be considered as an advantage
• Detail oriented and strive for perfection
• Must work well in a busy environment
• Confident communication skills.
• Excellent command over English grammar & punctuation is a must
• Experience in the e-commerce field would be considered as an advantage.
• Ability to work independently with minimal supervision.
• Attention to details
We Offer:
• Motivating Starting Salary
• Regular office working hours
• Young and friendly team to work with
• Ability to grow professionally and develop your skills
• English-speaking environment
If these describe you and you believe to be the ideal match for the position,