Entreprise: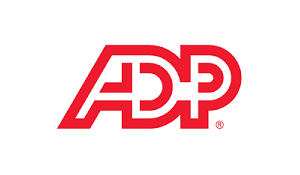 ADP ES TUNISIE
Secteur:
recrutement / ressources humaines
Taille:
Entre 200 et 500 employés
ADP, spécialiste des services pour la gestion de la paie et des ressources humaines Automatic Data Processing, Inc. (NASDAQ: ADP), compte plus de 570,000 clients dans le monde.
ADP capitalise aujourd'hui près de 60 ans d'expertise au service des entreprises à travers le monde en leur offrant des solutions adaptées à leurs stratégies RH.
Description de l'annonce:
Mission/ Role Description:

This role will be responsible for the creation and delivery of process improvement methodology and associated process training for business as well as the rollout of BPI and PMO initiatives, implementation of the ESI BPI & PMO model and the re-engineering, standardization and implementation of any processes.
This role will be collaborating directly with the General Manager and other Country BPI Managers. To participate in the creation and dissemination of the best methodologies and improvement processes and Project Management Office. You will be responsible for participating in the training and deployment of the BPI model and will interact with the BU's contributing managers and collaborators. Through the conduct and improvement of the BU processes, you will contribute to the achievement of optimal and competitive operational performance.
For this, you will have for main missions:
- Identify and support process improvement and automation opportunities within the BU using techniques such as Lean Management, Six Sigma, and Business Process Management Systems.
- Implementation and use of PMO tools and measures to coordinate projects, track progress and return on investment.
- Deployment of the strategy within the BU with emphasis on standardization, automation and alignment.
- The animation of the Kaizen improvement workshops continues the follow-up of the implementation of the actions (within the deadlines)
- The follow-up of the operational managers so that they are facilitators and that they commit themselves to the identification and the execution on the possibilities of improvement of the processes.
- Support to internal and external customers to increase their satisfaction & loyalty
- Maintaining a culture of continuous improvement in collaboration with operations
- Research and implementation of RPA (Robotic Process Automation) projects in connection with RPA development teams in India and Romania.
- Implementation and monitoring of KPI Dashboards and action plans related to the KPIs analysis.
Qualification/ Certifications:
- Education: Degree or equivalent
- Certification in Six Sigma, Kaizen and/or other BPI management methodology/tools will be a considerable advantage
Experience:
- Extensive experience in Business Process Improvement and Change Management with a proven track record in delivering results within a large multinational organization
- In depth knowledge of BPI and project management tools and practices, with extensive experience in executing on BPI initiatives, tools and systems
- Demonstrated experience in dealing with multiple stakeholders, with proven influencing and negotiation skills at a strategic level
Skills:
- BPI Management
- Quality Management & Continuous Improvement
- Service Management
- Results Accountability
- Analysis and Reporting
- Stakeholder management
- Project Management
- Facilitation