Entreprise: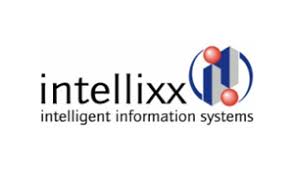 INTELLIXX IT
Secteur:
informatique / télécoms
Taille:
Entre 20 et 100 employés
Description de l'annonce:
The ideal candidate should have strong Python development skills.
Skills & Requirements:
Working in systems or technical analysis, preferably in the capital markets industry
Experience in commercial software including XML (exceptional candidates with less experience will be considered)
Excellent object-oriented analysis, design & development skills
Knowledge of relational databases and ASQL
Preference for domain experience in developing software or implementing software in support of any or all of the following asset classes: credit derivatives, interest rate derivatives, equity derivatives, fixed income, or FX.
Excellent interpersonal skills. The person in this role will spend significant amounts of time working hands-on educating and training customers, and patience will be key to success.
Responsabilities:
In-depth, hands-on involvement directly with customers implementing Front-/Back-Office system solution. A key responsibility for assistance and implementation of users' requirements. The technical analyst will then typically follow up with the users to test the implementation, achieve sign off, and continue to move the system toward go-live.
Work hands on with the system, configuring it and testing that it meets the customer's technical requirements.
Work with business analysts to code prototypes of enhancements to ensure they will meet business requirements.
Some technical project management work will be expected. In particular, managing the technical issues and tracking the timeline of technical deliverable, in order to keep the customer informed of progress.
Assist customers with development of their own internal project plan, including identification of key setup and configuration tasks, scope considerations, timeline and scheduling, and resource requirements.