Entreprise: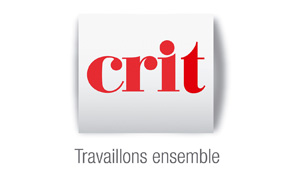 CRIT
Secteur:
recrutement / ressources humaines
Taille:
Entre 20 et 100 employés
Acteur global en ressources humaines: recrutement, intérim, formation et conseil RH.
Description de l'annonce:
Mission:
Carry out the commercial management on Tunisia, following the guidelines of the Commercial Direction with the purpose of meeting the established goals and objectives in optimal conditions of quality, cost, volume, payment management, profit margin, market share and customer service.
Main tasks and responsibilities:
-Support the commercial strategy.
-Maintenance and development of the customer portfolio.
-Attracting new customersand market prospecting.
-Payment management
-Customer management (supply, quality, claims, …)
-Collaboration and coordination with other departments: finance, logistics, ...
Profile description
Training:
- Technical Engineering or Business Degree
Languages:
-French: high level
-English: high level
Professional experience:
-5 years of commercial experience in the construction, cement or concrete sector
-International experience (France, Germany,…).
Skills:
-Deep and technical knowledge of cement, concrete, aggregates and the sector.
-Financial knowledge.
-Negotiation skills.
-Management of multiple portfolios.
-Autonomy to plan and manage deadlines, work and multiple clients