Entreprise: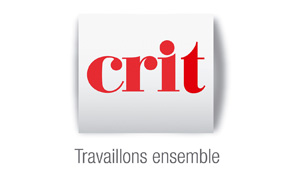 CRIT
Secteur:
recrutement / ressources humaines
Taille:
Entre 20 et 100 employés
Acteur global en ressources humaines: recrutement, intérim, formation et conseil RH.
Description de l'annonce:
Essential duties and responsibilities Includes the following:
Hit personal sales goal as well as drive the Sales Team to meet and possibly exceed monthly sales targets
Ensure all KPIs are met that concern Sales, Student support and care
Ensure all necessary phone calls and appoint all KPIs are met that concern Sales, Stuments are carried out on time by Sales Team
Provide reports relating to your and the Sales Team's activity and sales progress to Sales Manager
Update the sales CRM in and accurate and reliable manner to ensure good contact management
Attend and hold meetings with Sales and Service Team
Act as a liaison between Student and the Service Team
Facilitate productive communication between Sales and Service Team
Deal with any issues or problems that may arise and ensure these are addressed to student's satisfaction
Keep abreast of all new products or changes related to the courses. Attending any training sessions assigned to you as part of your learning and development
Key tasks include:
Generate leads as per expected KPIs
Provide everyday guidance, mentoring and support to Sales Team
Observing sales and service appointments by Educational Consultants
Book the correct amount of first, second and renewal appointments so as to ensure expected contracts closing ratio and complete sales cycle
Hold regular reviews with current students, assuring they are satisfied with their course
Ensure contracts are processed in a correct and timely manner
Provide accurate and timely reports to GM
Compile data, statistics and make accurate sales forecasts
Plan and participate in marketing activities for your center, including trade fairs, prospecting, promotion stands
The above statements are a snapshot of the role and are not intended to be an exhaustive list of all duties and responsibilities required.
Technical skills and Qualifications:
Good level of English and fluent in local language
Knowledge of MS office packages
Service orientated
5 - 6 years of sales experience
Fluent French
Fluent Arabic