Entreprise: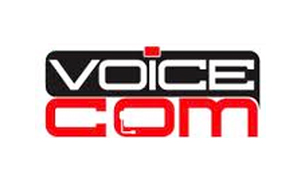 VOICECOM
Secteur:
call center / télévente
Taille:
Entre 100 et 200 employés
Description de l'annonce:
Voicecom offers exciting opportunities and a great work experience for talented English speaking people. We work with our partner companies to lead Europe in providing internet marketing services for big-brand products.
As the company is growing, we are now looking to recruit new Customer Service Representative with English who will join our team and become part of a fast growing company.
Main Responsibilities and Tasks:
• Provide information about products and services;
• Respond to customers' needs and concerns;
• Handle returns and complaints;
• Record, update details of customer contacts and actions taken;
• Research answers or solutions as needed;
• Refer customers to supervisors, managers when needed.
What we expect from the candidates:
• Excellent command in ENGLISH (both writing and speaking);
• Be eager to learn new technologies and pore over new tools;
• Be open-minded and have good social skills;
• Detail oriented, ability to prioritize tasks and meet deadlines;
• Self-motivated, a team player;
We Offer:
• The hours of work will be 11 am pm till8 pm
• The training program will be provided in different hours
• Competitive starting salary;
• A great professional experience in a fast-paced sector;
• Young and friendly team to work with;
• Ongoing training;
• English-speaking environment.
If these describe you and you believe to be the ideal match for the position, please send us your actual CV in English and a short motivation letter.