Entreprise: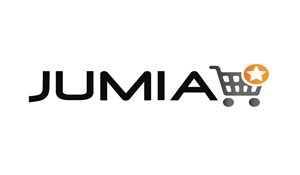 JUIMIA
Secteur:
communication / publicité / média
Taille:
Entre 20 et 100 employés
Jumia is the leading internet group of Africa with already over 3000 employees in over 20 African countries and huge successes. It is led by top talented leaders offering a great mix of local and international talents and is backed by Millicom, MTN, AXA, Goldman Sachs and Rocket Internet.
Africa is one of the fastest growing economies in the globe, offering excellent opportunities in a vibrant and booming environment. Its economic growth has enabled innovative businesses to flourish and this is where Jumia steps in.
We want to create a well-balanced team of talented, truly dynamic and highly motivated individuals with a passion for emerging markets and Africa. We are currently looking for outstanding candidates interested in entrepreneurship and web businesses.
Description de l'annonce:
Main Responsabilities:
Supervise the accounts unit and verify compliance with Jumia policies and procedures andaccounting international standards.
Set guidelines for recognizing financial transactions to ensure timely reporting.
Validate all financial data in Jumia financial software to ensure accuracy.
Establish proper filing system for financial documents to ensure compliance with Jumia policies and procedures.
Ensure the safe custody of checkbooks and receipt vouchers in compliance with Jumia financial policies and procedures.
Oversee and monitor the credit team to ensure targeted average collection period (ACP)
Motivate and develop staff ensuring that objectives are established and communicated,monitored, and reviewed, to ensure proper reporting.
Required Skills & Qualifications:
Bachelor Degree in Accounting.
English Proficiency
MS Office Applications (Word, Excel, Power Point & Outlook)
5years' Experience in Accounting.
Organization & Planning
Communication Skills
Interpersonal Abilities
Time Management
Attention to details