Entreprise: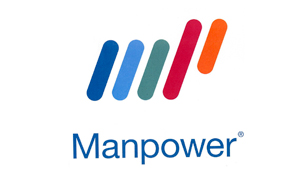 Manpower
Secteur:
recrutement / ressources humaines
Taille:
Entre 20 et 100 employés
Description de l'annonce:
We are looking for an enthusiastic Communications excellent (digital) communication and copywriting skills make a strong communications specialist.
Experience in corporate communications and project management are a must.
Your enthusiasm and positive attitude will help you gain the trust of colleagues and external parties alike.
Key Accountabilities

• Assists in the development & implementation of communication plans and programs on a corporate and a product level
• Manages content of communication channels, targeting different internal and external audiences within a set frame and according to official guidelines, as well as guidance given by colleagues and managers
• Performs communications on a profound proficiency level / makes usage of the necessary communication tools, i.e. intranet or texting press releases
• Liaises with the businesses or special functions, with agencies and be the point of contact for Global or Regional Group Communications.
Skills
•Excellent communication skills (both written and verbal)
•French / Arabic native and fluent in English
•Competency with a variety of communication channels, both traditional and digital
•Well-organized with attention to detail
•Excellent interpersonal and networking skills
•A collaborative, open attitude
•Ability to work on several projects simultaneously while respecting tight deadlines
•Project Management experience
Education
•Degree in a relevant discipline, preferably a Master's Degree in communications or journalism.
•Interest in representing an organization to the public or/and media is an asset
•Experience with digital media is an asset
•Interest in Corporate Responsibility is an asset
Work Experience
•3 to 5 years of work experience, preferably in an international context and / or abroad (study, internships, work)