Entreprise: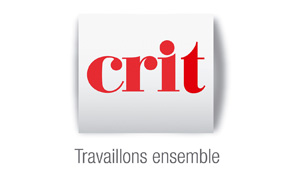 CRIT
Secteur:
recrutement / ressources humaines
Taille:
Entre 20 et 100 employés
Acteur global en ressources humaines: recrutement, intérim, formation et conseil RH.
Description de l'annonce:
Major tasks and responsibilities of position:
• Performing of complex tasks in adequate quality
• Follow and contribute to continuous improvement processes
• Perform installation and testing of It equipment within established standards and guidelines.
• Full respect of defined Service Level Agreement
• Supervise and monitor the health and the stability corporate network installation
• Monitor the life cycle of the IT, WAN and LAN equipment in Tunisia
• Break / fix configuration, patch management and virus protection for all servers and computers
Work relations:
Internal:
• Customer areas
• Teams within IT Community
External:
• Supplying partners
Skills, experience and qualifications:
Education:
• University degree or adequate competence
• 2 years professional experience
Skills/experiences:
• Ability to understand diagnose and solve problems
• Knowledge about IT standards.
• Knowledge of various IT fields ( PC lifecycle, IT infrastructure, IT support)
• Conscientiousness
• Fluent French and English