Entreprise: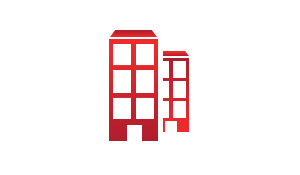 Description de l'annonce:
Creative Associates seeks a Deputy Chief of Party for a USAID-funded project in Tunisia- Tunisia Resilience and Community Empowerment (TRACE). The project will apply a community-led approach t​o address​​ youth and ​community needs and build community resilience. ​The activity will support communities in​ ​creating alternative pathways for youth through activities that​ ​intentionally engaging youth within their communities to​ ​promote positive outcomes. As the DCOP, you will be responsible for the management of human resources, local procurement and information technology of the program in the fluid and complex operational environment of Tunisia. In the absence of the COP, the DCOP will serve as the COP.
Reporting & Supervision:
Reporting directly to the COP, the DCOP will support the COP in the management of program operations and provide technical leadership and oversight, as needed. S/he will directly supervise the Procurement team, the Office Manager, the IT department, travel/logistics staff, and the HR and administration team. S/he will additionally serve as primary liaison for international vendors.
Expected Outcomes:
Ensures smooth implementation in geographic areas of operation;
Ensure that project implementation is compliant with USAID regulations and procedures;
Assure fair and transparent procurement processes;
Primary Responsibilities:
Ensure streamlined operations systems in line with Creative and donor rules and regulations;
Provide administrative and logistical support to the portfolio of programs;
Ensure an in-depth awareness of operational issues in the context of Tunisia;
Streamline and maintain procurement processes to meet grant deliverables and milestones;
Serve as the primary liaison to all vendors and subcontractors;
Responsible for day to day management of subcontracts with international vendors;
Serves as primary liaison for Creative HQ on international subcontractor issues;
Manages and oversees staff responsible for arranging travel and logistics for staff and project equipment and inventory;
Provides timely and accurate reports on location of staff and assets and maintains proper hard and soft copy files for each. Reports may be requested by HQ or donor;
Responsible for program compliance with USAID rules and regulations, and Creative policies and procedures;
Supports COP in all operations tasks and duties;
Manages, trains, and mentors key team members in the areas of administration, logistics, human resources, procurement, budgeting and finance; and
Respond to requests from donor and supervisors as needed.
Required Skills & Qualifications:
A minimum of a Bachelor's degree in a relevant social or administrative field;
A minimum of five years of progressively responsible experience with complex donor-funded development programs, preferably including previous experience in the Middle East and North Africa;
Proven leadership and organizational skills, successfully managing and coordinating large and geographically disparate work groups;
Demonstrated experience managing human resources, operations, procurement, sub-awards, and financial management functions under complex donor-funded activities;
Written and spoken proficiency in Arabic and/or French. English fluency is desirable.
Strong analytical capacity; and
Previous experience working with USAID desired.