Entreprise: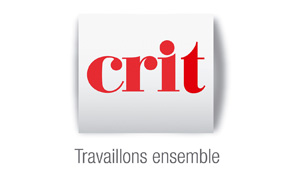 CRIT
Secteur:
recrutement / ressources humaines
Taille:
Entre 20 et 100 employés
Acteur global en ressources humaines: recrutement, intérim, formation et conseil RH.
Description de l'annonce:
We are recuiting for a multinational Group among the first suppliers of industrial equipments
Chief Financial Officer
Global Purpose of position:
Responsible for the overall day-to-day management, development and efficiency of the Entity finance

department activities, which include general ledger accounting, industrial accounting (when required),

controlling, financial analyses, planning, closing and reporting. Accountable for the implementation,

follow-up and maintenance of all finance and business processes. Provide value-adding and

proactive business partnering support to the Entity Head and his business organization. Provide

support to the other Entity functions and manage the administrative tasks.

Main tasks & responsibilities:
Act as primary point of contact for all finance function related matters

Oversee all accounting transactions and ensure the consistency and quality of the Entity

general ledger data



Develop, monitor and maintain finance transactional processes in line with the Group directives

(including revenue recognition, credit & collection, accounts payable, product costing, payroll,

fixed assets, cost controls, monthly close, balance sheet and bank reconciliations, etc.)



Develop and maintain a robust "Internal Control System" that supports business processes

(such as expense/investment release strategy, authorization of purchase requests, payments,

cross-charges, etc.). Communicate policies and internal controls within the Entity



Lead all budgeting, forecasting and planning activities by working closely with the Entity

management team.



Effectively support business partners to set priorities for investment

alternatives



Manage interactions with the internal and external auditors and produce the Entity yearly

statutory financial statements



Communicate business and financial results to the Entity management team and Group

Finance in a timely, accurate and effective manner. Introduce, monitor and develop appropriate

KPIs and process metrics



Manage tax and treasury related matters (including bank relations and hedging activities as

appropriate)

Support the Entity business organization with effective financial modelling (including NPV, risk

vs. return, make vs. buy and breakeven analyses) and come-up with recommendations helping

the business partners in their decision making process



Ensure the continuing development and effective use of IT systems

Support the Entity Head in all administrative tasks related to the good functioning of the Entity

(infrastructure, legal, customers and vendors contracts, purchasing, etc.)

Manage, develop, train and coach the Entity finance team members

Required profile
:
BA or BS degree in economics / finance / accounting or equivalent (certified public accountant

would be a plus). Experience as a CFO of a manufacturing and/or of a sales and service entity and experience in business controlling and planning/forecasting. 10+ years of relevant

experience

Experience in the integration and maintenance of the main financial process flows such as

Procure to Pay, Order to Cash, Close to Report and Product Costing. Good understanding of

internal controls procedures associated to these main financial process flows



Strong business management partnering and support skills for both commercial and operational

environments



Demonstrated ability to partner effectively within a management team, to influence, facilitate and

challenge decision making



Proactive in challenging status quo and in proposing improvement alternatives. Strong analytical

and modelling skills



Ability to retain a sense of the "bigger picture" while able to be hands-on when necessary

Team leader with strong interpersonal, communication and presentation skills

Drive and self-motivation with the ability to work independently and deliver under pressure,

organize and prioritize work to meet deadlines



Knowledge of SAP (FI, CO) would be a plus

Good knowledge of Microsoft tools (Excel, PowerPoint, Word)

Willingness to travel (20%)

Fluent in English (spoken and written)