Entreprise: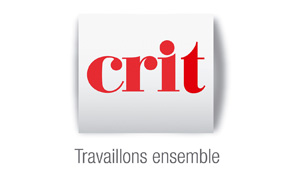 CRIT
Secteur:
recrutement / ressources humaines
Taille:
Entre 20 et 100 employés
Acteur global en ressources humaines: recrutement, intérim, formation et conseil RH.
Description de l'annonce:
We are seeking for our client, a leader in integrating solutions and Value Added Services for mobile operators
Senior Software Engineer
Essential Duties and Responsibilities include the following:
building cutting edge solutions for the world's largest telecom companies
Work alongside incredibly talented developers and product managers
Work as a part of an Agile team to implement product enhancements
Create the design specifications for development from approved business cases.
Execute unit and system testing of the design once the solution has been developed, and work closely with other team members to successfully deploy the code to production.
Required Profile:
Education: Bachelor's degree in computer science or related fields.
Language Skills : An individual must also have excellent communication in English both oral and written, proficiencies in other languages is a plus.
Technical requirements:
3-5 years experience in .Net development
1-3 years experience with writing complex SQL, stored procedures and advanced database design
Support& Maintenance
Strong problems solving skills and a quick learner