Entreprise: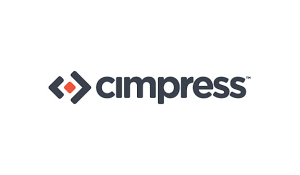 CIMPRESS
Secteur:
autres
Taille:
Entre 100 et 200 employés
Vistaprint, Cimpress owned company, helps millions of businesses around the world to promote their services in a professional manner. Through a revolutionary business model, patented technologies and expertise in direct marketing, we offer a wide selection of quality products at affordable prices as well as creative tools to everyone to allow anyone to customize marketing materials catchy.
Description de l'annonce:
At Vistaprint, we believe that everything we do has a lasting impact on our customers and on each other. It begins and ends with a passion for helping our customers succeed. To give them our best, we empower our team with the autonomy they need to make smarter decisions and pursue higher value. We thrive on exploration, collaboration, and helping every customer grow their business beyond imagination. Fueled by technology and innovation, we empower millions of small businesses owners around the world to realize their dreams.
As the Lead Systems Administrator for our NOC (Network Operations Center,) you will split your time between providing hands-on, support for worldwide Vistaprint production and critical enterprise systems (approximately 85% MS Windows, 15% Linux) and supervising a small team of Systems Administrators.
This position requires flexibility to work at different hours all over the week days.
Your role will involve:
Monitoring and supporting Vistaprint's production systems using proprietary and third-party tools
Identifying, triage and escalating production-related issues in a timely manner
Keeping key stakeholders "in the loop"
Providing email, chat, phone and remote administration support to other Technicians and Vistaprint end-users
Creating, assigning or escalating Service Desk tickets to proper support entities
Remedying all Service Desk tickets within the Administrator's capacity
Working within the pre-defined SLA matrix
Maintaining and creating documentation as needed
Fill in for sick or vacationing NOC Systems Administrators on an as-needed basis
In return, you will bring:
License Degree in Information Technology, Computer Science or Equivalent
1+ years experience supervising a team of Systems Administrators
5+ years experience administrating and troubleshooting for Microsoft operating systems and applications
The ability to multitask and work in fast paced environment
Understanding of routers, switches and networking technology
Experience scripting and automating of systems administration tasks
Experience with Active Directory and with server monitoring tools
Familiarity with remote administration tools and server virtualization
Supervise and evaluate NOC systems administrators
Ensure the NOC is staffed 24x7x365 and there is smooth transition between shifts
Contribute to the planning and coordination of events such as planned maintenance as a representative of the team
Create and improve Standard Operating Procedures and support processes, communicate them to the team
Act as an alternate supervisor/subject matter expert for several team-specific functions, including monitoring management, software tool development, production code releases and patch coordination
Basic understanding of SAN and NAS products
Experience with HP server hardware a plus
Experience with Microsoft IIS and/or Apache is a plus
For those excited about the possibility of developing a career as a Lead Systems Administrator please apply online submitting your CV in English.