Entreprise: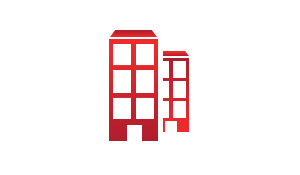 Entreprise Anonyme
Secteur: informatique / télécoms
Taille: Moins de 20 employés

Description de l'annonce:
We are looking for an experienced PHP Back End specialized in YII Framework, who will be directly responsible for the design and implementation of back end systems and features. You will be responsible for building out the API layer and working with the front end and database teams, comfortably moving between understanding customer needs and solving customer problems through technical design, implementation and testing.
We are currently developping an international B2B social network web application. We are currently building our operational team in Tunis to join this challenging project.
We will launch soon our beta version, and are busy adding a lot of cool features.
Required Skills and Experience
• 5+ years experience developing sites with high volume and high-reliability requirements
• Strong working experience with PHP and DB connectivity
• Specialization in Yii Framework with experience using YII
• Strong knowledge and experience in n-tier web applications with knowledge of the different tiers including web servers, application servers, databases and infrastructure.
• Strong understanding of performance and system security issues.
• Prior experience working in a startup, and a thirst for doing so again will be an advantage, spirit is key!
• Proven ability as a creative problem solver with ability to comfortably move across high-level technical design, detailed technical design, and implementation.
Desired Skills and Experience
• Ability to use seasoned judgment to suggest approaches that optimize among customer needs, business constraints and technological realities and assess investments in new projects including the assessment of risks and trade-offs.
• Strong communication skills, including written, verbal, and presentation skills.
• Enjoy working in a team environment and contributing to the success of the team.
• Enjoy learning and adapting to new technologies.
• French required and English a plus !
Education
BS in Computer Science / Engineering a plus