Entreprise: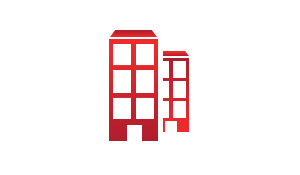 SINDIBAD GROUP
Secteur:
enseignement / formation / puériculture
Taille:
Moins de 20 employés
Description de l'annonce:
Sindibad Group is a leading customer experience, R&D and consulting firm.
Socially committed and eager to solve region's most pressing development challenges, we are taking it upon ourselves to turn technology into a catalyst to reach service excellence and push Innovation and competitiveness in the region.
We help our partners lead their transformational journeys to achieve customer-centricity and build loyalty by engaging the hearts and minds of their customers, employees, and partners, combining customer experience thought leadership with a deep understanding of customer's insights and problems and capitalizing on our lean thinking, digital transformation, service design, data analytics and business process management expertise.
Based on our Belief, that Improving Customer Experience will drive better business results, we partner with enterprises, service providers, research centers, universities, and any change agent to design, build and deliver added value solutions to solve meaningful problems.
Project Vision: high quality human capital for high performing organizations.
Project Mission:
Takwinland empowers individuals and organizations and enables them to contribute to the maximum extent possible to the social and economic development of their organizations and communities by substantially improving their capabilities in terms of soft, technical and professional skills.

Project Approach:

Taking advantage of new technologies and innovative approaches such as Digitization, Intelligent Process Automation, Advanced Analytics, Business Process Outsourcing and Lean Process Redesign, at Takwinland, we are reinventing the training business operating model, designing our solution around customer insights and experiences and customer journeys, human interaction and taking care of the training ecosystem stakeholders needs.

To make our partners save operational costs, improve their service quality, create transparency, build impactful value, we enable them to be more agile, quicker to react and more effective delivering great customer experience and gaining loyalty.

Our Solution:

We are building a global digital platform to be the first Training ecosystem all over the world, which provides for each stakeholder an integrated digital office/interface that map the end-to-end training management process to find, interact and collaborate with the rest of the ecosystem members.
JOB DESCRIPTION
We are looking for a qualified Community manager to join our team. If you are a tech-savvy professional, experienced in social media, PR and promotional events, we would like to meet you.
Our ideal candidate has exceptional oral and written communication skills and is able to develop engaging content. You should be a 'people person' with great customer service skills and the ability to moderate online and offline conversations with our community.
Ultimately, you should be able to act as the face and voice of our brand and manage all community communications.
Responsibilities
Create and implement strategic marketing/communications plans to provide direction for the company's public-facing communications
Create, manage and grow the company's presence through blogs, Linkedin, Twitter, Facebook, and other strategically relevant online properties
Provide engaging text, image and video content for social media accounts
Organize and participate in events to build community and boost brand awareness
Create, execute and measure media campaigns
Manage incoming media requests and build relationships with industry professionals and journalists;
Build and maintain strong relationships with customers and potential customers
Respond to comments and customer inquiries in a timely manner
Monitor and report on feedback and online reviews
Coordinate with all teams to ensure brand consistency
Interact with Development and Sales departments to stay up-to-date on new products and features
Stay up-to-date with digital technology trends
Requirements
Perfect professional mastery of English and French

Proven work experience as a community manager

Experience launching community initiatives (e.g. building an online forum, launching an ambassador program, creating an event series and writing an email newsletter)

Ability to identify and track relevant community metrics (e.g. repeat attendance at events)

Excellent verbal communication and writing skills

Excellent Hands on experience with social media management for brands

Ability to interpret website traffic and online customer engagement metrics

Knowledge of online marketing and marketing channels

Attention to detail and ability to multitask

Analytical thinking: ability to structure a subject from the scratch on

Academic degree in Marketing or relevant field